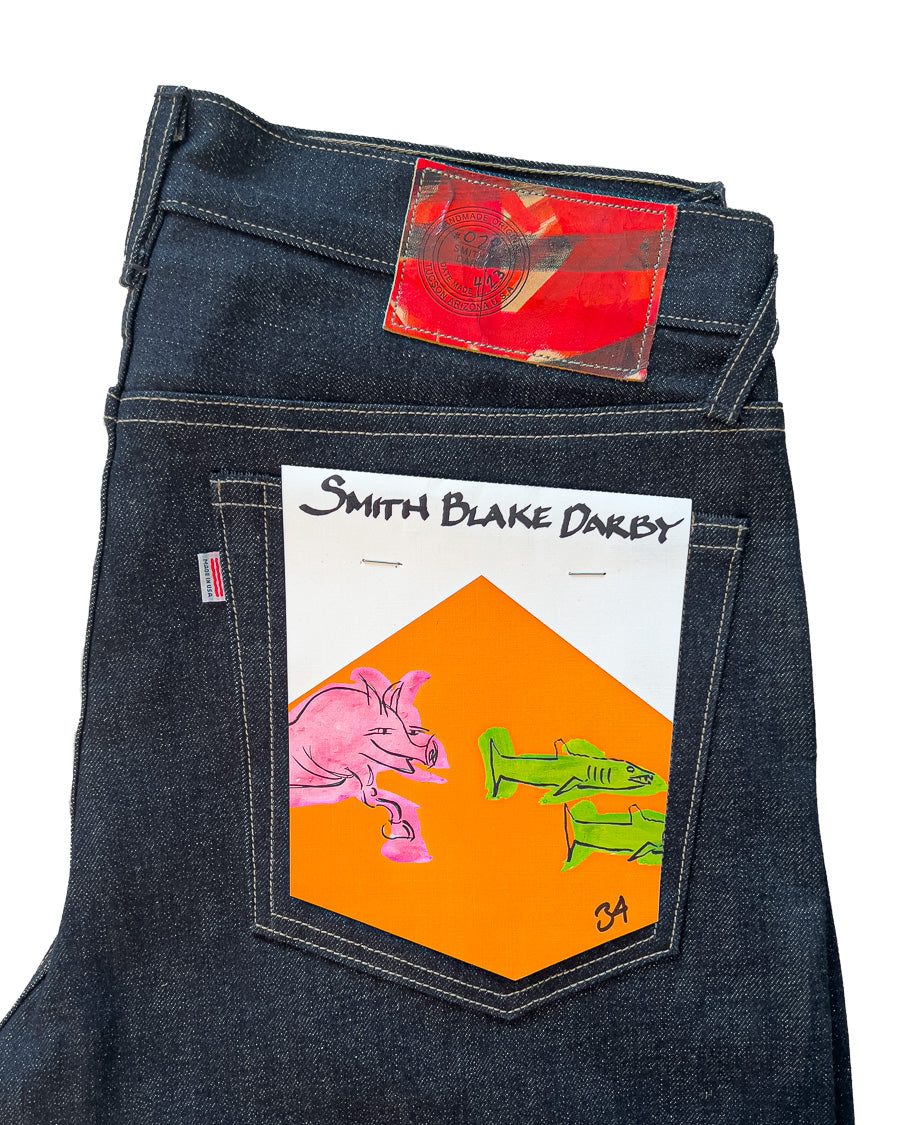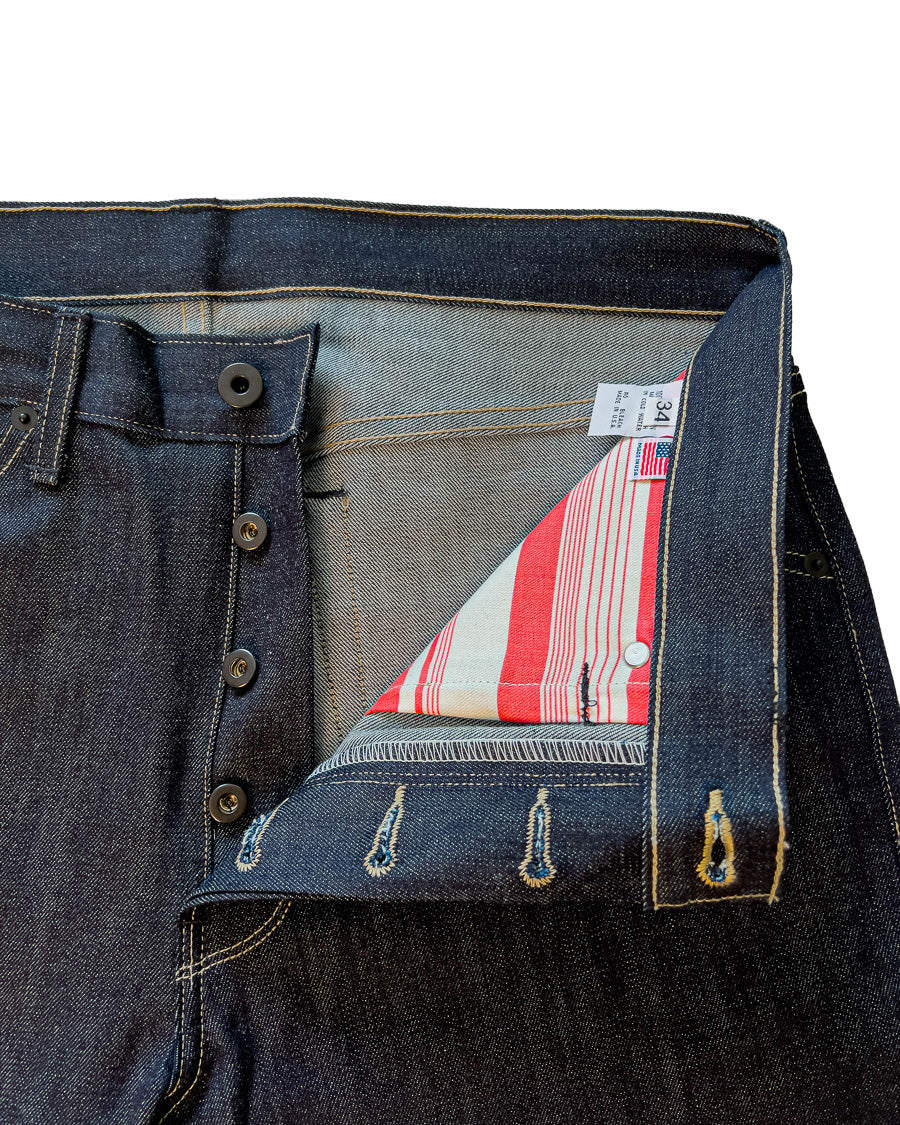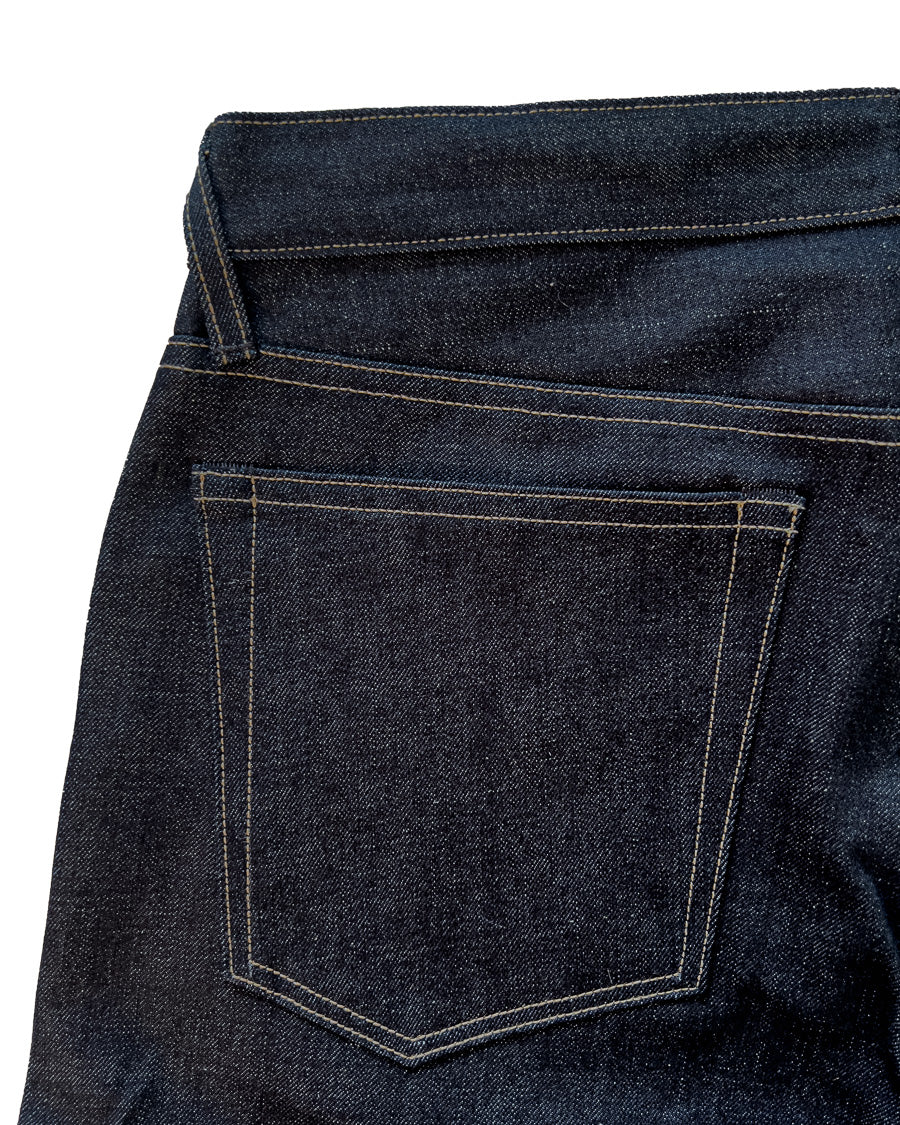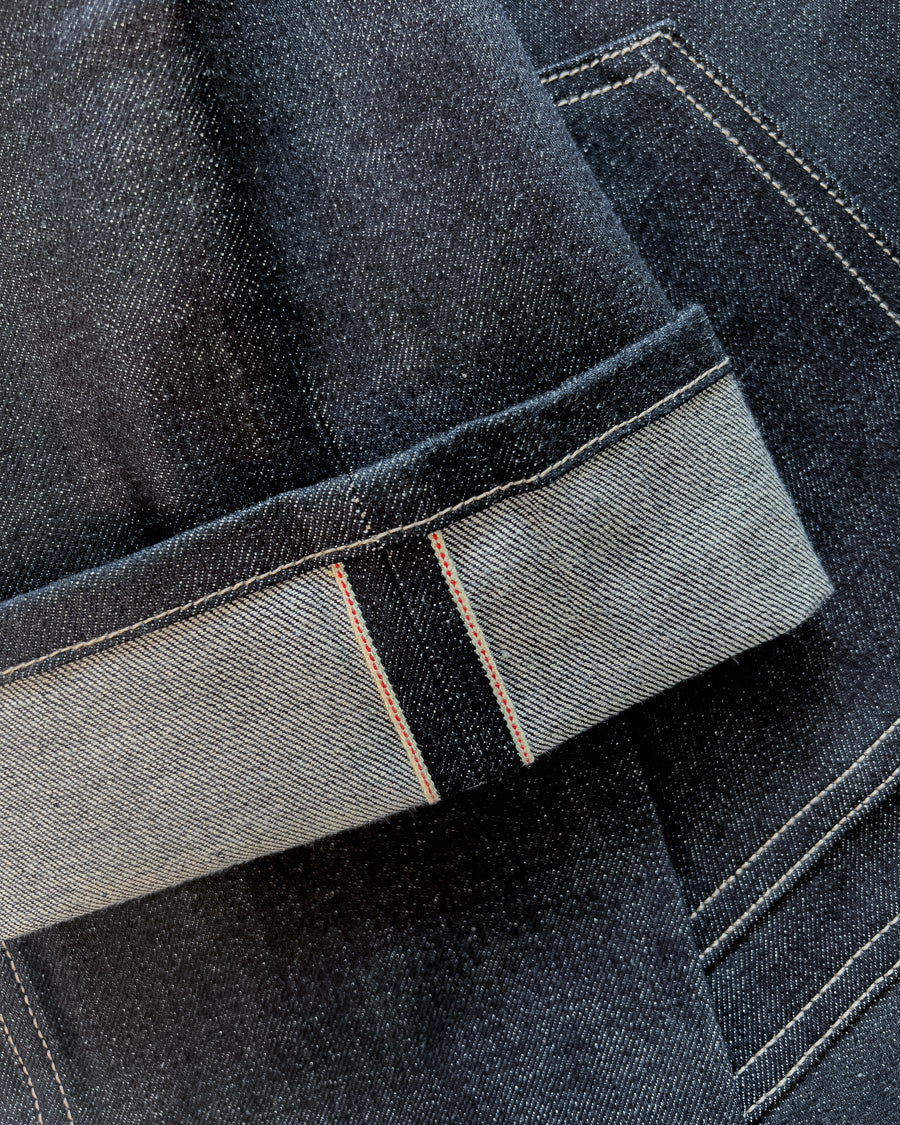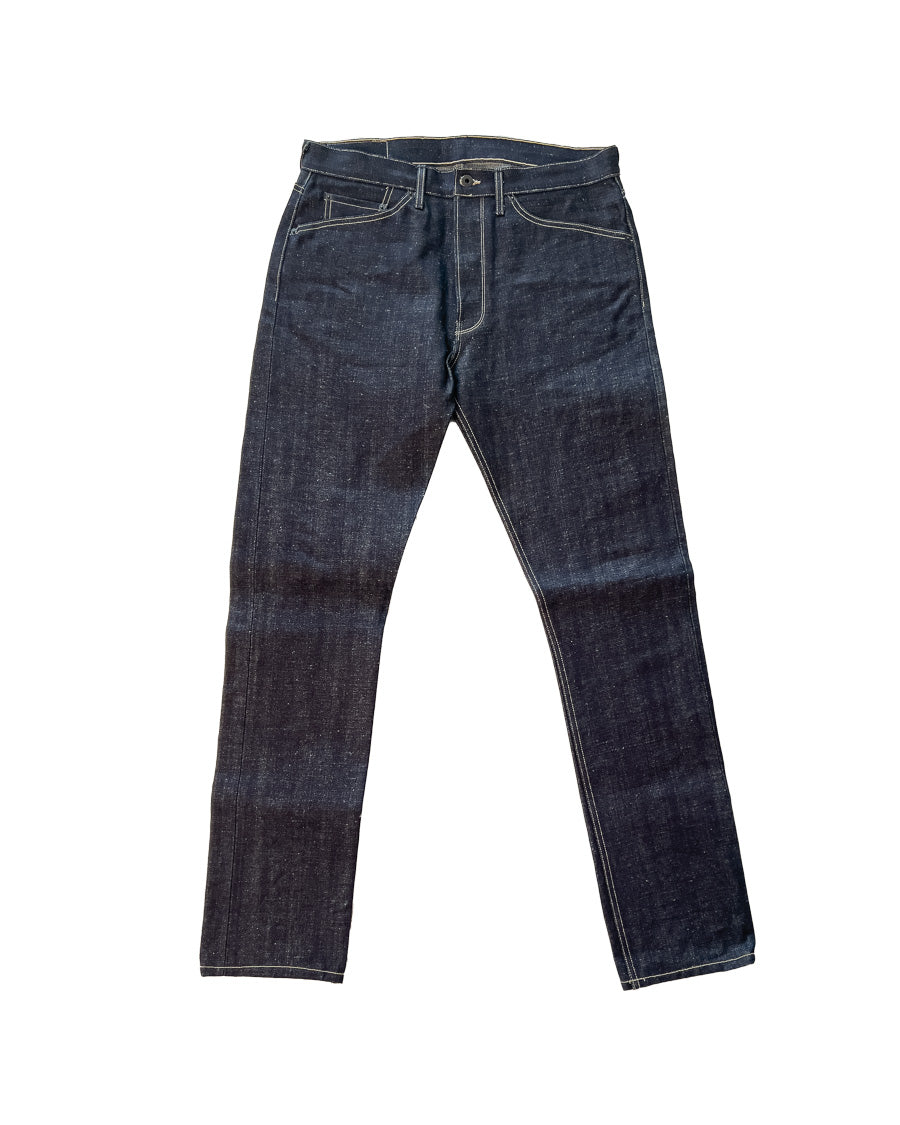 Selvedge Denim Jeans, ORANGE TAG (Medium Weight 14oz.)
Sale price

$275.00 USD
Regular price
(/)
Pickup available at LAUGHLIN MERCANTILE
Usually ready in 1 hour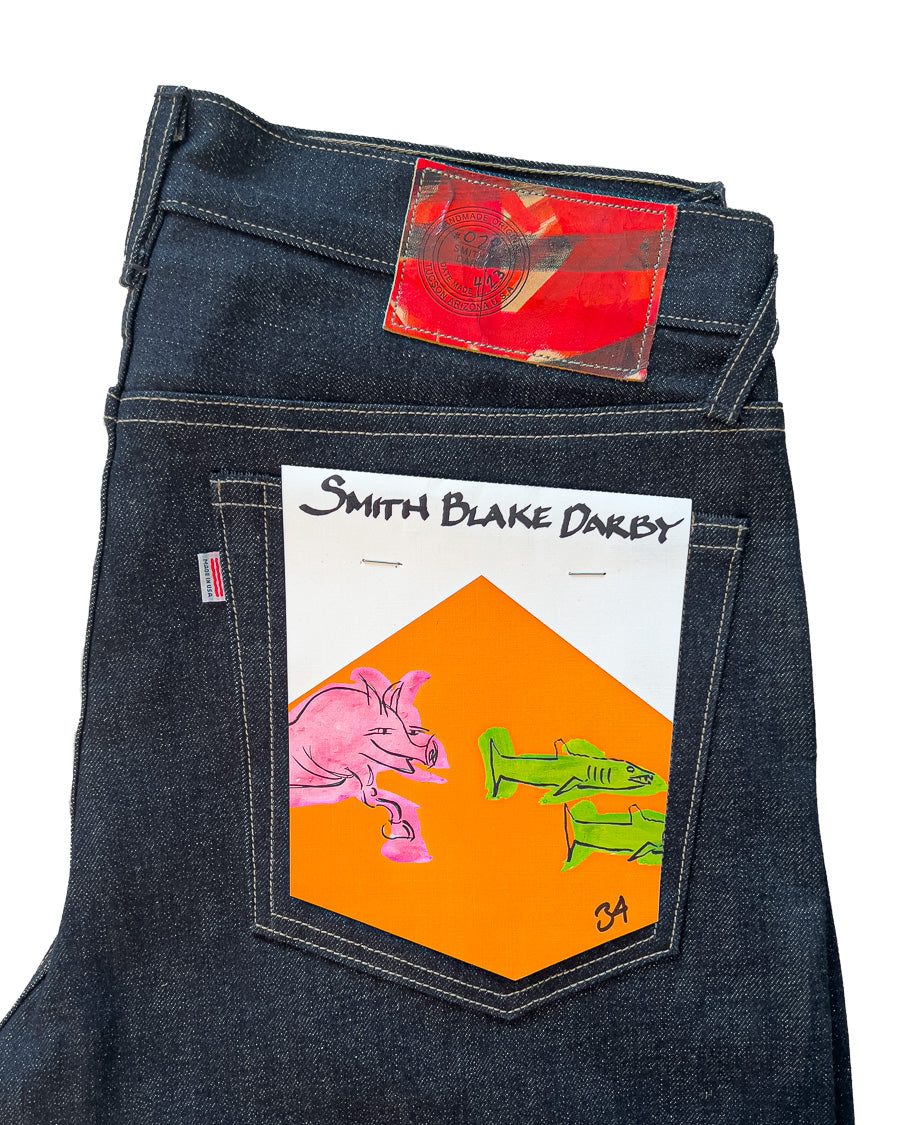 Selvedge Denim Jeans, ORANGE TAG (Medium Weight 14oz.)
29
LAUGHLIN MERCANTILE
Pickup available, usually ready in 1 hour
100 South Avenida del Convento
STE 116
Tucson AZ 85745
United States
+15203337293
---
A Testament to Craftsmanship and Timeless Style: Exclusive Japanese Selvedge Denim Jeans by Smith Blake Darby, exclusively at LAUGHLIN MERCANTILE
Immerse yourself in the rich history and unparalleled quality of Smith's 14 oz Japanese Selvedge Denim Jeans. Crafted with meticulous attention to detail and a deep respect for the art of denim making, these jeans are not just a piece of clothing; they are a wearable piece of history.
FEATURES
Old Loom, Selvage Denim: Woven on traditional old looms, the selvage denim offers an authenticity and durability rarely found in modern denim. This fabric is renowned for its strength and ability to age beautifully, creating a unique patina over time.
Timeless American 5-Pocket Design: The classic American 5-pocket jean, with a regular rise and a tapered leg fit, is reimagined by Smith. This design not only pays homage to the roots of denim but also ensures versatility, functionality, and enduring strength.
Western Front Pockets: The Western front pockets are not just stylish but are designed for easy access, blending functionality with a nod to the rugged charm of traditional denim styles.
Button Fly & Enameled Brass Hardware: The use of a button fly and enameled brass rivets and buttons adds to the vintage charm while ensuring durability and longevity.
Hand Painted Leather Waist Band Patch: Each pair of jeans features a hand-painted leather waistband patch, editioned out of 100, adding an exclusive touch of individuality and craftsmanship.
Tailored Fit for Modern Comfort: With a mid-regular rise and a tapered leg, these jeans offer a tailored fit that compliments a modern silhouette, blending classic construction with contemporary style.
Small Batch Production: Emphasizing quality over quantity, Smith's jeans are produced in small batches in the USA, and are exclusive to Laughlin Mercantile, ensuring each pair receives the attention it deserves.
Experience and Heritage: Smith's Selvedge Denim Jeans are not just a purchase; they are an experience. They embody the heritage of denim craftsmanship, brought to life through skilled artistry and a passion for quality. Made for those who appreciate the finer things in life, these jeans are a testament to the enduring legacy of selvage denim.
Custom Orders are also available. Please contact us for details.
NEW TO SELVEGE DENIM?
Please read, "Cotton to Cuff: The Essential Guide to Embracing Selvedge Denim Jeans" before purchasing. Not new to Selvege Demin? Read it anyway.
Embrace the Legacy of Denim Craftsmanship—Selvedge Denim Jeans by Smith Blake Darby
14 oz. Old loom, Selvage Denim

Western Front Pockets for easy access
Enameled Brass Button Fly
Rivets in Enameled Brass
Hand Painted Leather Waist Band Patch, Editioned 100
Tailored Fit, Mid-Regular Rise, Tapered Leg
Classic Construction with a Modern Silhouette  
Small Batch Production

100% Cotton
Made in the USA

CARE
These jeans are a long term investment. Wear them to death but for the love of cod adhere to the following care instructions to ensure these age the way we intended. Wash inside out by hand in the tub with cold water for the first wash after about 100 to 200 wears (or about 5-7 months). After that, wash in the machine inside out on gentle whenever you see fit. Cold water always. Unless you are looking for a bit of shrinkage. NO DRYERS. EVER. I'm serious.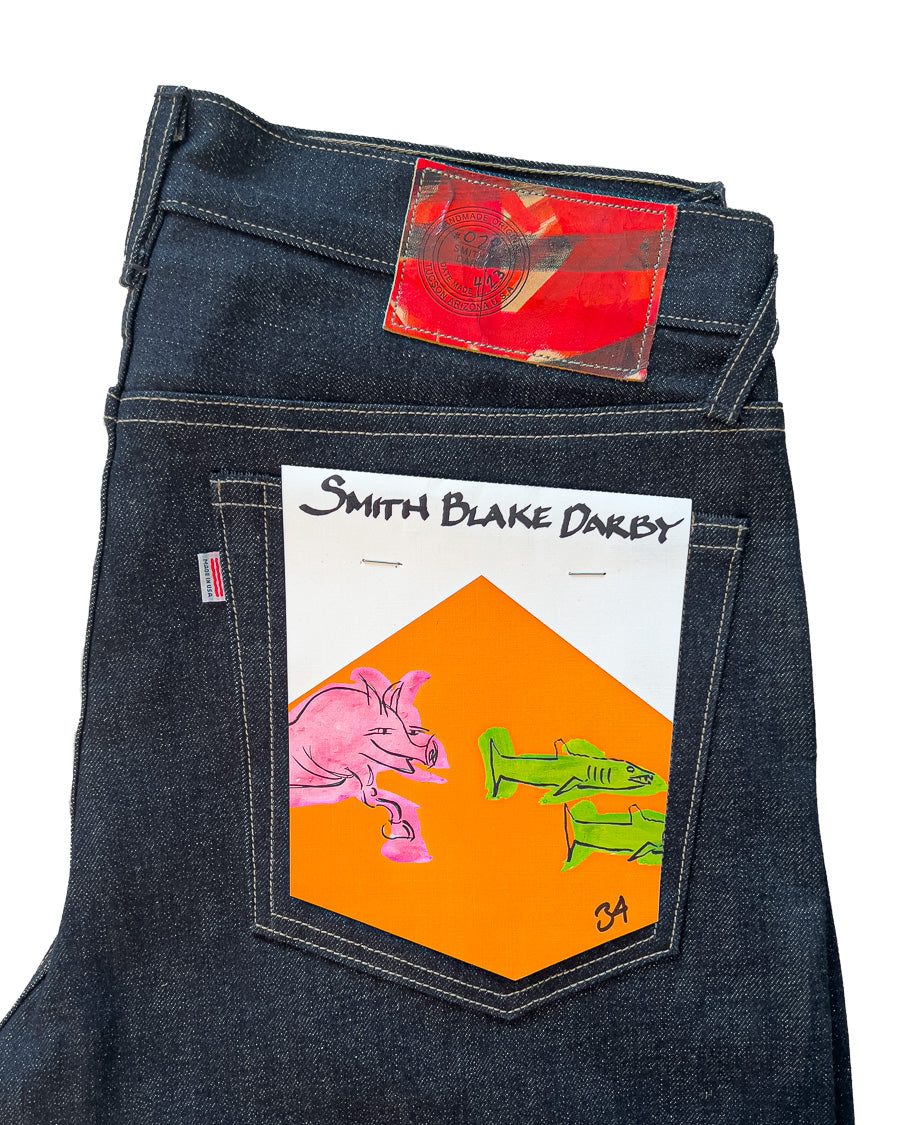 Selvedge Denim Jeans, ORANGE TAG (Medium Weight 14oz.)
Sale price

$275.00 USD
Regular price
Choose options