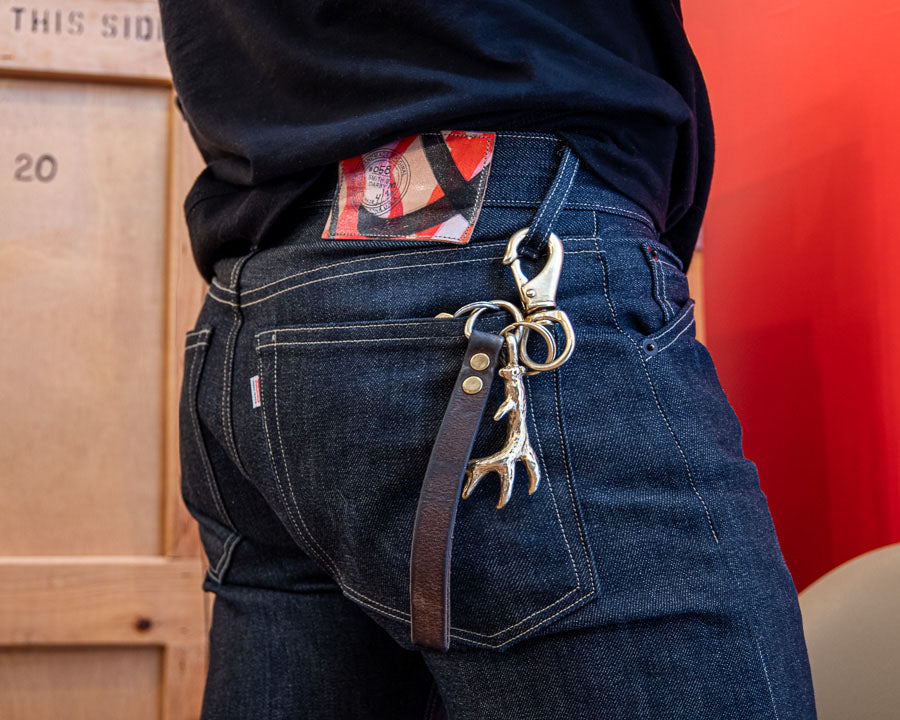 Cotton to Cuff: The Essential Guide to Embracing Selvedge Denim Jeans
If you're new to the world of selvedge denim jeans, here are some essential insights to help you understand what makes them unique and valuable. Selvedge denim is known for its high quality, durability, and a distinctive style that sets it apart from regular denim. Here's what you need to know before making your purchase:
Initial Comfort and Break-In Period: Unlike standard jeans, selvedge denim is not typically soft and comfortable right off the shelf. The fabric is stiffer and may feel restrictive at first. Like a good pair of leather boots, selvedge denim requires a break-in period. Over time, the jeans mold to your body, becoming more comfortable and personalized to your shape. This process can take a few weeks to a few months, depending on how often you wear them.
Unique Washing and Care Instructions: Selvedge denim is not meant to be laundered in the traditional way. To preserve the color and the fit, it's recommended to wash them as infrequently as possible. When you do need to clean them, turn them inside out and use cold water with mild detergent. Hand washing or gentle cycle in a machine is preferred, and air drying is crucial to maintain the shape and size. Some denim enthusiasts even suggest freezing the jeans to kill bacteria and reduce odors without washing. We say, go ahead and wash them. Just be cool about it. And, repeat after me: "never shall I ever put them in the dryer".
Higher Price for Quality and Longevity: Selvedge denim jeans are more expensive than regular jeans. This higher cost is due to the quality of the cotton used, the traditional weaving techniques employed, and the overall craftsmanship. The fabric is woven on old-style shuttle looms, producing a denser, more robust material. This not only contributes to the longevity of the jeans but also means they will outlast conventional pairs, making them a worthwhile investment.
Distinctive Features: One key feature of selvedge denim is the self-finished edges, which prevent fraying and unraveling. You can usually spot this by the clean, often colored, seam edge on the inside of the outseam. The color of the edge is often used as a signature by brands. Additionally, the color of selvedge denim fades uniquely over time, developing a patina that reflects your wear patterns.
Understanding Fit and Sizing: Selvedge denim often comes in a more traditional cut and may not stretch like jeans made from modern, stretchy fabrics. Pay close attention to sizing, as the fit might be different from what you're used to with regular denim.
Environmental Impact: Many selvedge denim enthusiasts appreciate the fabric's lower environmental impact compared to mass-produced denim. The production process is often more sustainable, using less water and fewer chemicals.

By keeping these points in mind, you can make an informed decision and appreciate the unique qualities of selvedge denim jeans, turning them into a cherished part of your wardrobe that gets better with age.
COMING SOON
Selvedge Denim by Smith Blake Darby, exclusively at Laughlin Mercantile.
Featured collection
Best Sellers