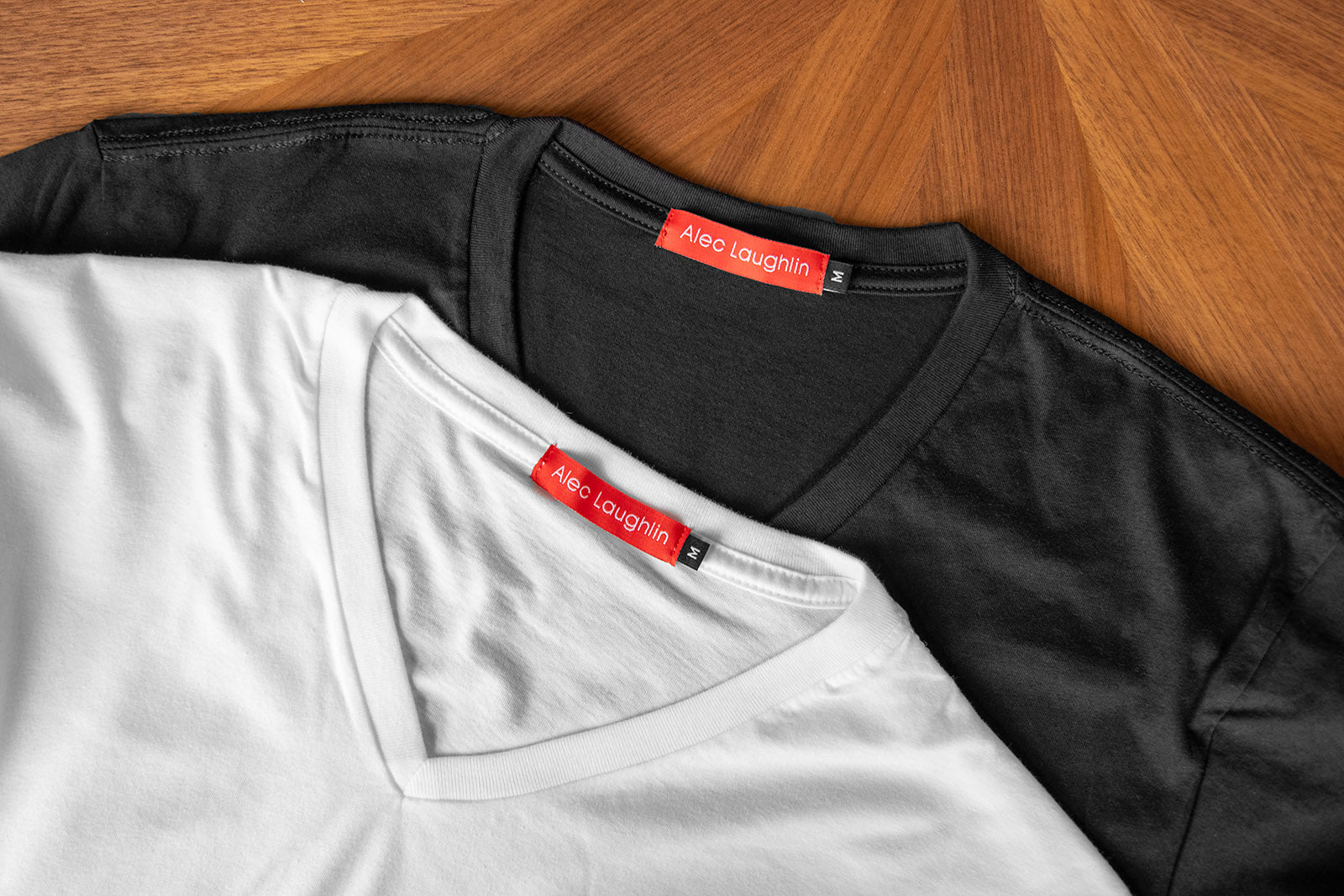 The Long-Awaited V-neck
The Everyday Tee, now available as the Everyday Vee.
Black and white to start.
Grab Yours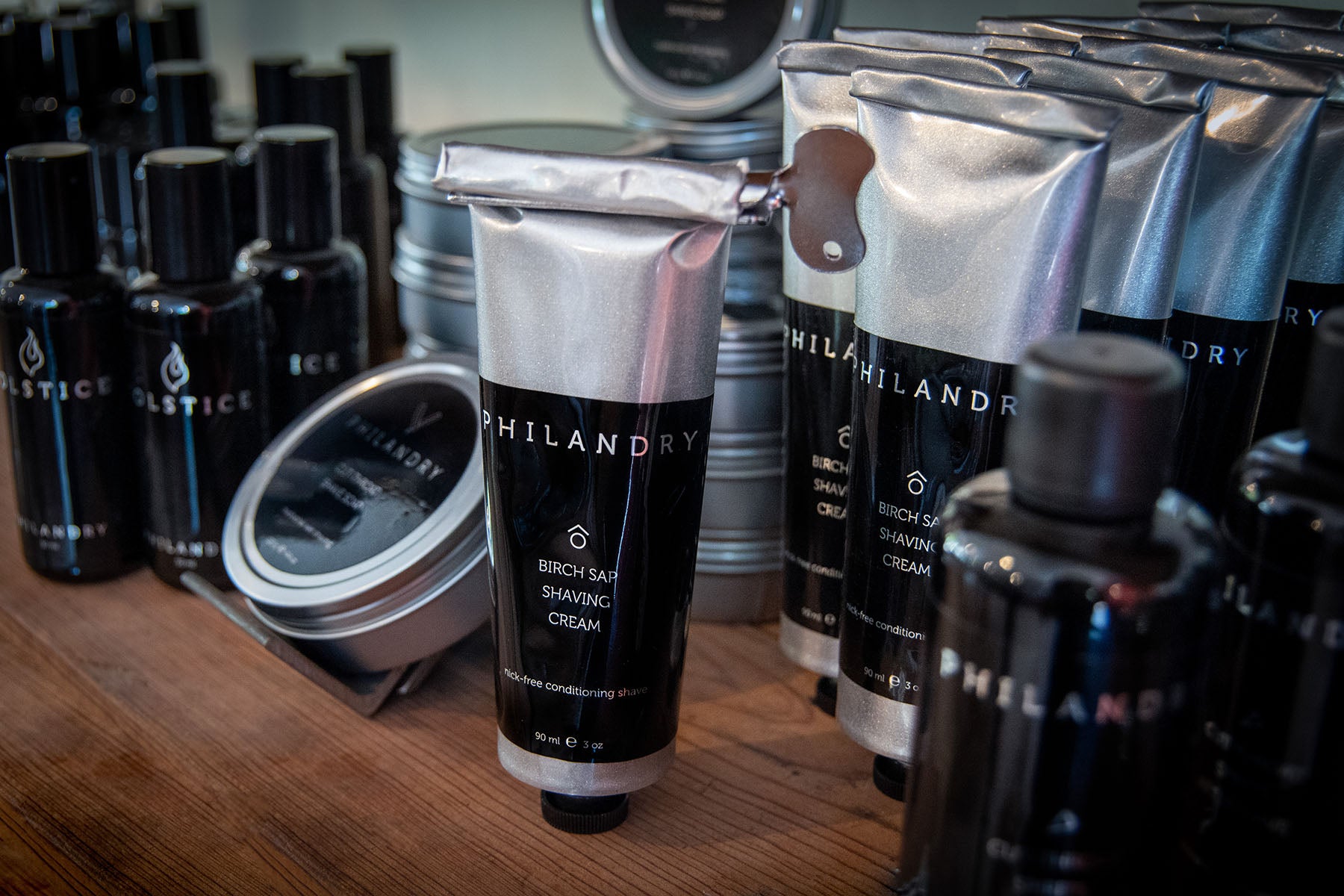 Subscribe & Never Run Out
ALWAYS SAVE 20%
Discover the joy of self-care with PHILANDRY products and elevate your everyday routine while enjoying a fantastic 20% discount every time with Subscriptions. Embrace the savings and join our Subscription service today, unlocking exclusive benefits and a consistent supply of your grooming necessities.
learn more
SHOP PHILANDRY
Read what others have to say
Testimonials
★★★★★
"Great business. Great products. Impeccable packaging, quality,and service. Highly recommend!!"
— Rick
"Laughlin mercantile is a must stop-In in Tucson! I grab a coffee at Presta then invade Alec's store. Best men's stuff. I wear his cologne and his t shirts when I'm on tour. And the Wolfsbane cologne is unique and real cool."
— Tim
"The products sold with Laughlin Mercantile are simple the best. Great finds, great looks all very selectively chosen to make you look and feel great. Highly recommend!!"
— Michael
"Totally satisfied with any and every thing I've bought from Laughlin Mercantile. From the wonderful men's grooming products to his up-to-date fashion clothing. The shop is bright and airy and his hospitality is exemplary!"
— Mark
"Outstanding quality and choices! This shop is a hidden gem in Tucson. It's nice to see a shop where there's more of a masculinity to their products and yet still very stylish! Recently bought a pair of prison boots and I have them for life. Thank you and looking forward to more amazing products! My temptation towards the jewelry is wearing thin 😊😃"
— Timothy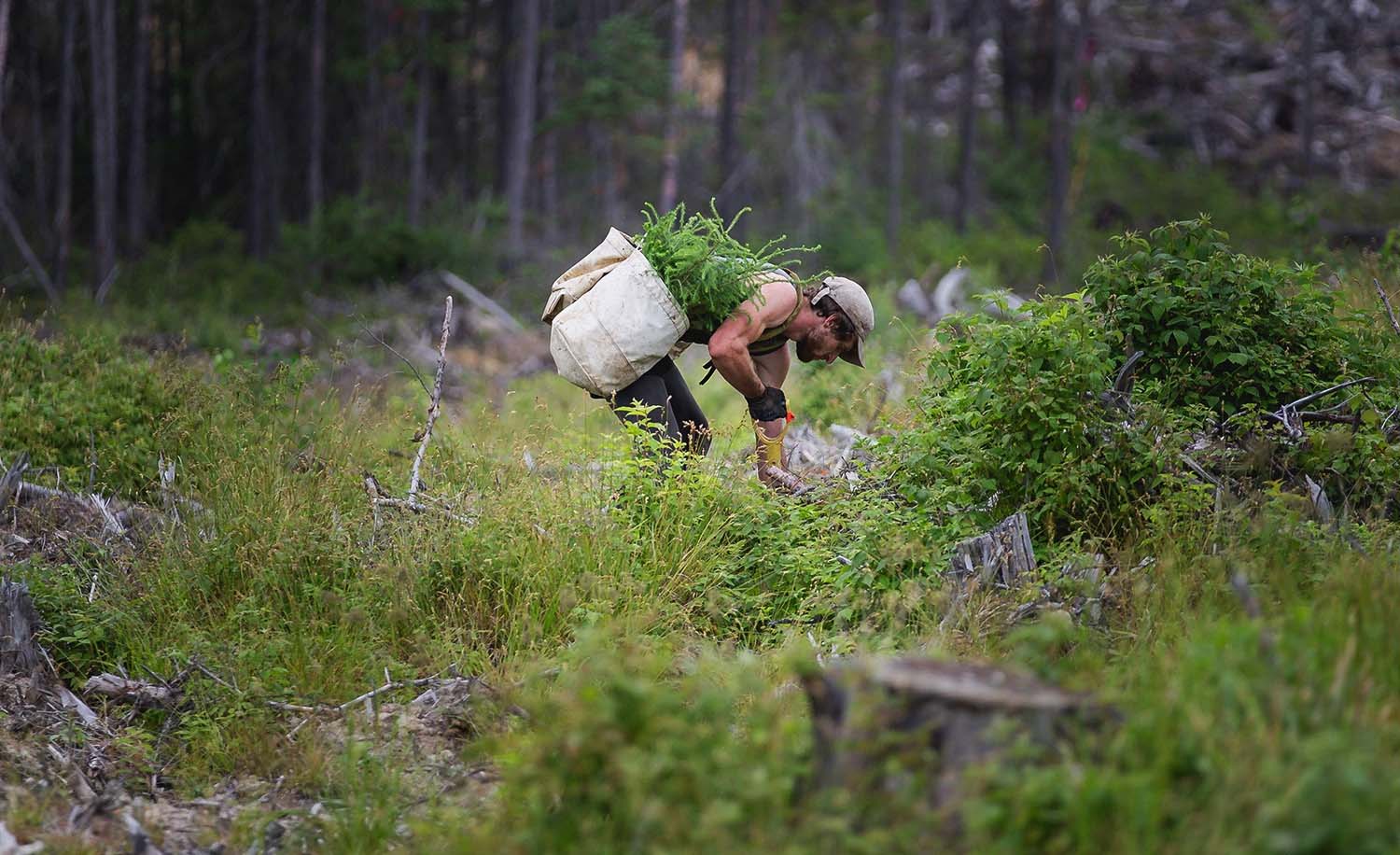 Giving Back
One Tree Planted
For every product sold, one tree is planted in North America.
This week's
Product Spotlight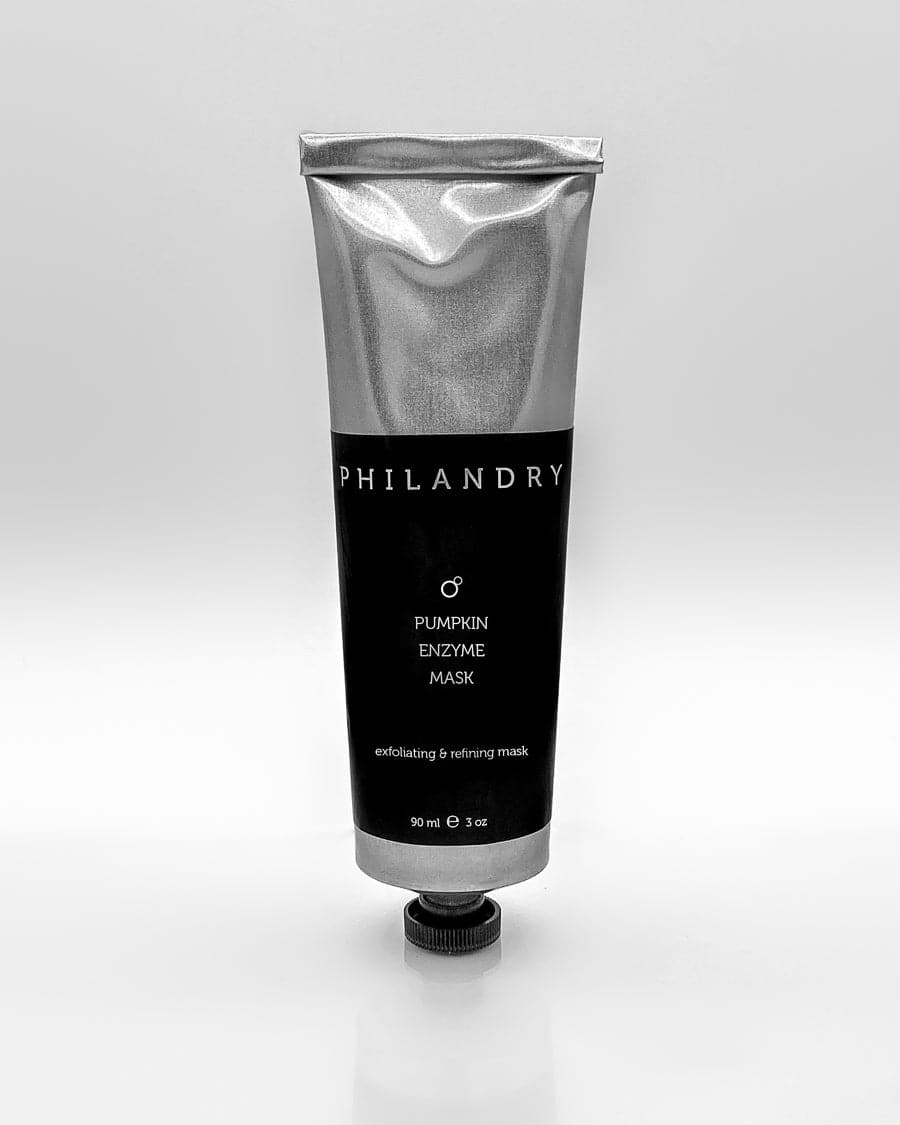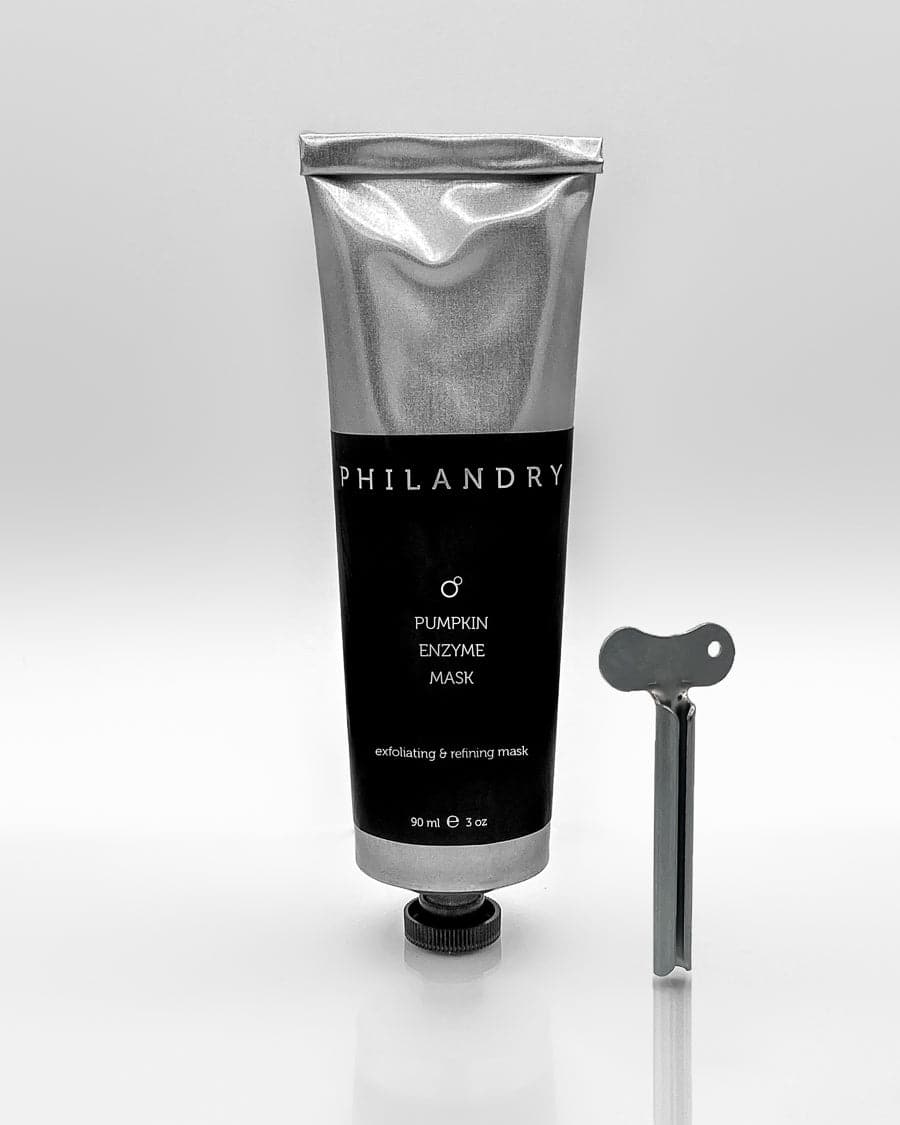 Save $6.00
Sale price

$30.00 USD
Regular price

$36.00 USD
(/)
PUMPKIN ENZYME MASK is the perfect skincare treat designed specifically for men who appreciate quality and want to elevate their grooming routine. Crafted with precision and expertise, this remarkable mask will leave your skin feeling rejuvenated, refreshed, and noticeably improved.

Experience the transformative power of our Pumpkin Enzyme Mask. Specially formulated with natural pumpkin enzymes, alpha hydroxy acids (AHAs), and botanical extracts, this mask provides deep exfoliation and gentle resurfacing, resulting in smoother, brighter, and more youthful-looking skin. Say goodbye to dull, tired skin and hello to a radiant complexion that commands attention.

What sets our Pumpkin Enzyme Mask apart is its ability to deeply cleanse and purify your pores, removing impurities, excess oil, and dead skin cells. As you apply the mask, feel the rich and velvety texture gliding effortlessly over your skin, delivering a potent blend of ingredients that work harmoniously to reveal a revitalized complexion.

Indulge in the aromatic delight of the natural pumpkin scent that accompanies our mask. The captivating fragrance is invigorating yet soothing, creating a sensory experience that elevates your skincare routine to new heights.

PHILANDRY Pumpkin Enzyme Mask is easy to use, fitting seamlessly into your grooming routine. Apply a thin, even layer to clean, dry skin, and allow it to work its magic for a designated time. Then, rinse off to reveal the transformative results.

Unleash the power of our Pumpkin Enzyme Mask and indulge in the luxury of effective skincare designed for the modern man. Elevate your grooming routine, exude confidence, and experience the exceptional benefits of this remarkable mask. It's time to pamper yourself and embrace a complexion that radiates vitality and refinement.

Pumpkin Enzyme Mask is a great occasional treatment to boost exfoliation of the skin and get some of the gunk out of the pores so they can reduce and refine over time. Best when used along with daily washing with Dapper Face Wash and a boosted polishing with Toner Swipes once or twice a week. Smooths, refines and brightens the skin.

Add a Tube Squeezer Key to get out every last bit for an additional $3.

90 ml  ℮  3 oz

PRIMARY ACTIONS:

Exfoliate

Reduce and refine pores

Smooth skin texture

Brighten dull skin

Refresh

PRIMARY INGREDIENTS:

Glycolic Acid

Pumpkin Fruit & Enzymes

Vitamins E and C

Organic Orange, & Lemon Peel Extracts
Organic Neem Seed Oil
Organic Rosemary Extract

NO CRAPPY INGREDIENTS

Paraben free
Phthalate free
Propylene glycol free
Dimethicone free
Gluten free
Cruelty free
Fragrance free
Vegan
Pickup available at LAUGHLIN MERCANTILE
Usually ready in 1 hour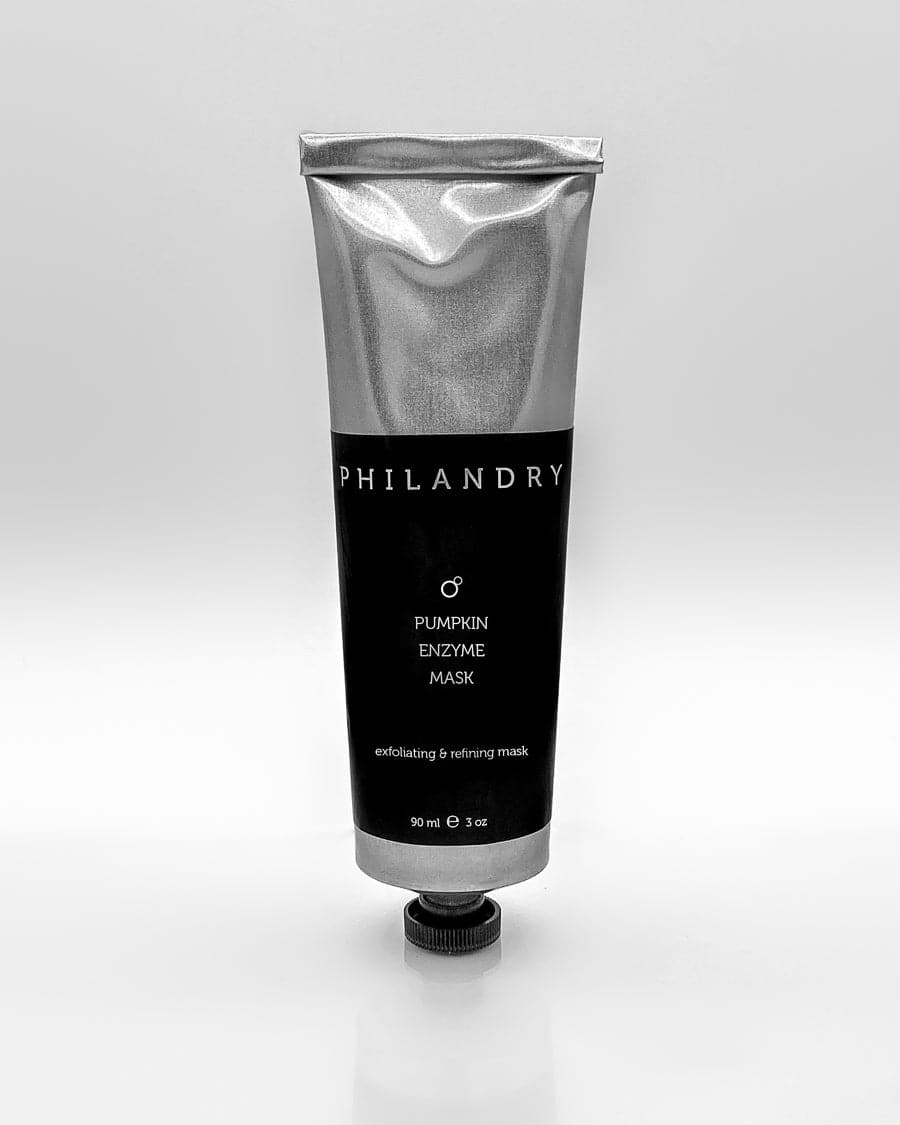 Pumpkin Enzyme Mask
Without Squeezer
LAUGHLIN MERCANTILE
Pickup available, usually ready in 1 hour
100 South Avenida del Convento
STE 116
Tucson AZ 85745
United States
+15203337293
Every man's companion guide to skin care, vitality and style.
3 Minutes
Because that's how long it takes to read one of these short articles. Revealing secrets and no-brainers along with product spotlights.