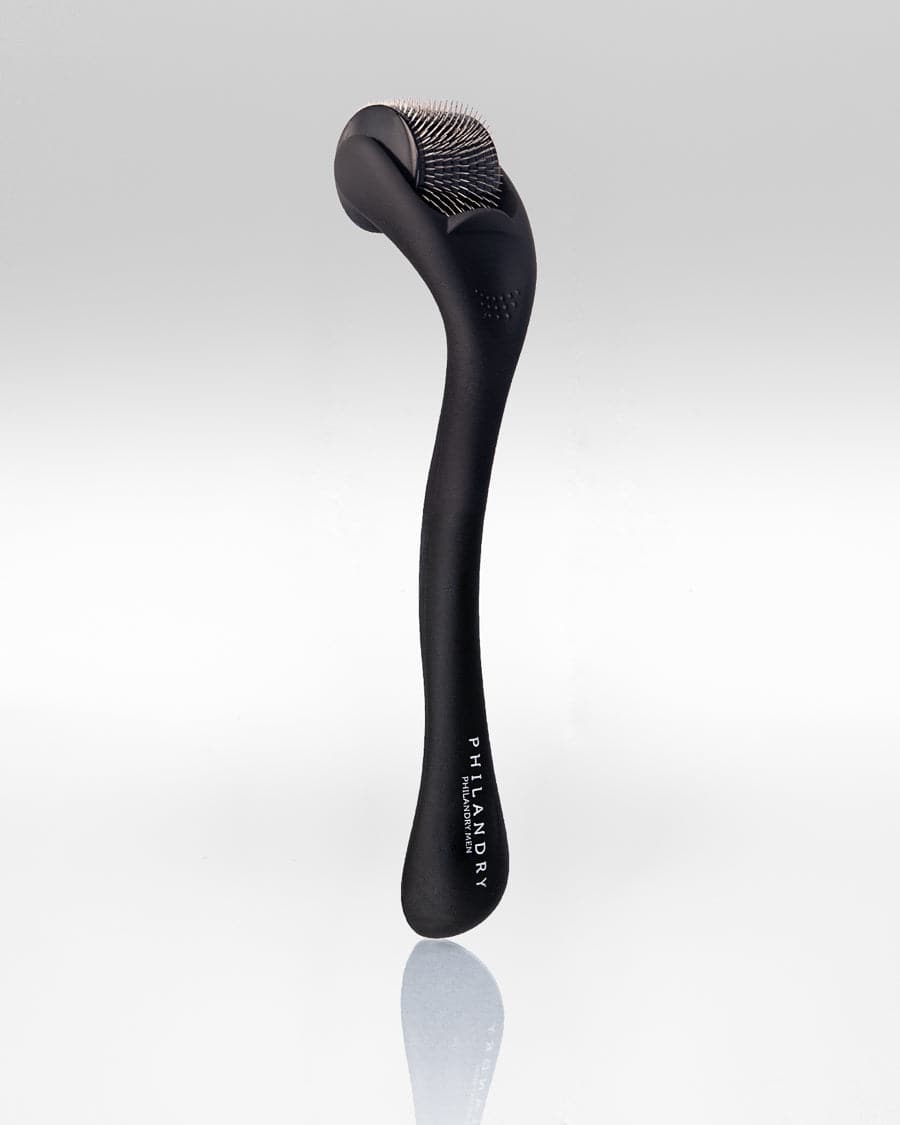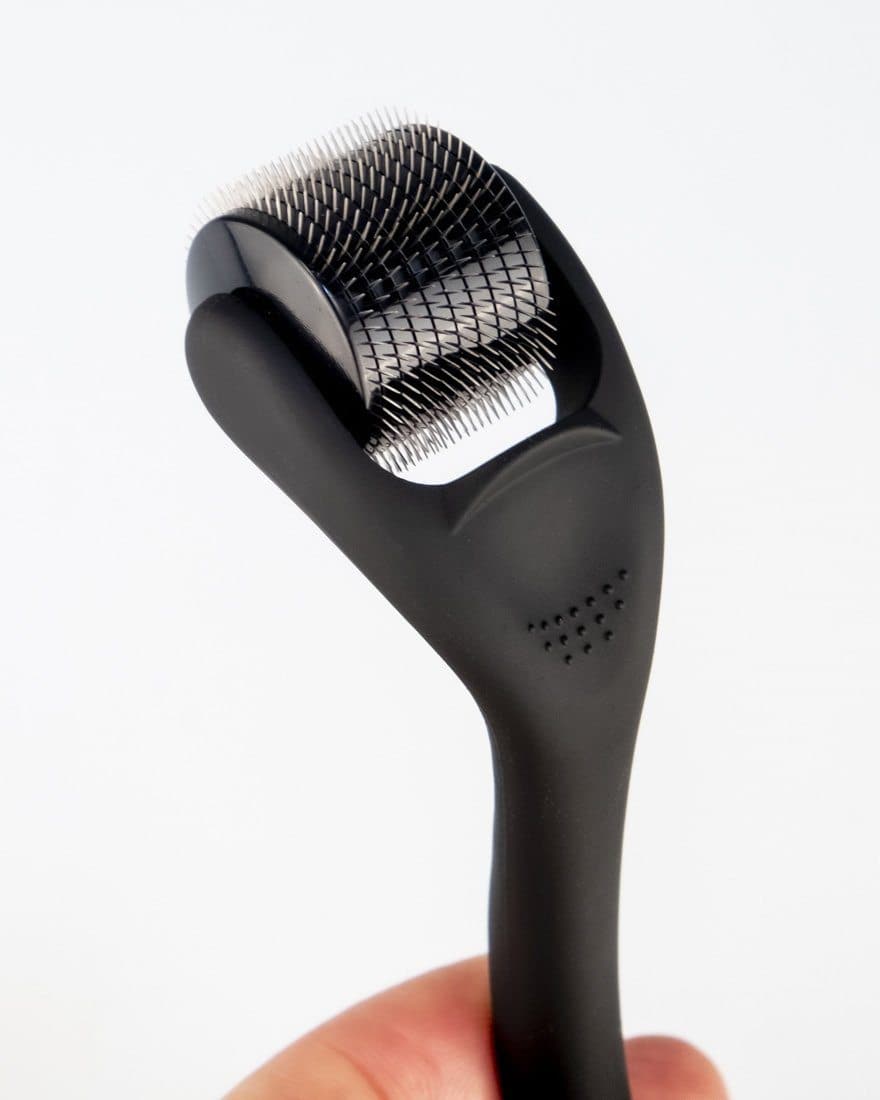 Skin Revitalizing Derma Roller (2mm)
Sale price

$42.00 USD
Regular price
(/)
Pickup available at LAUGHLIN MERCANTILE
Usually ready in 1 hour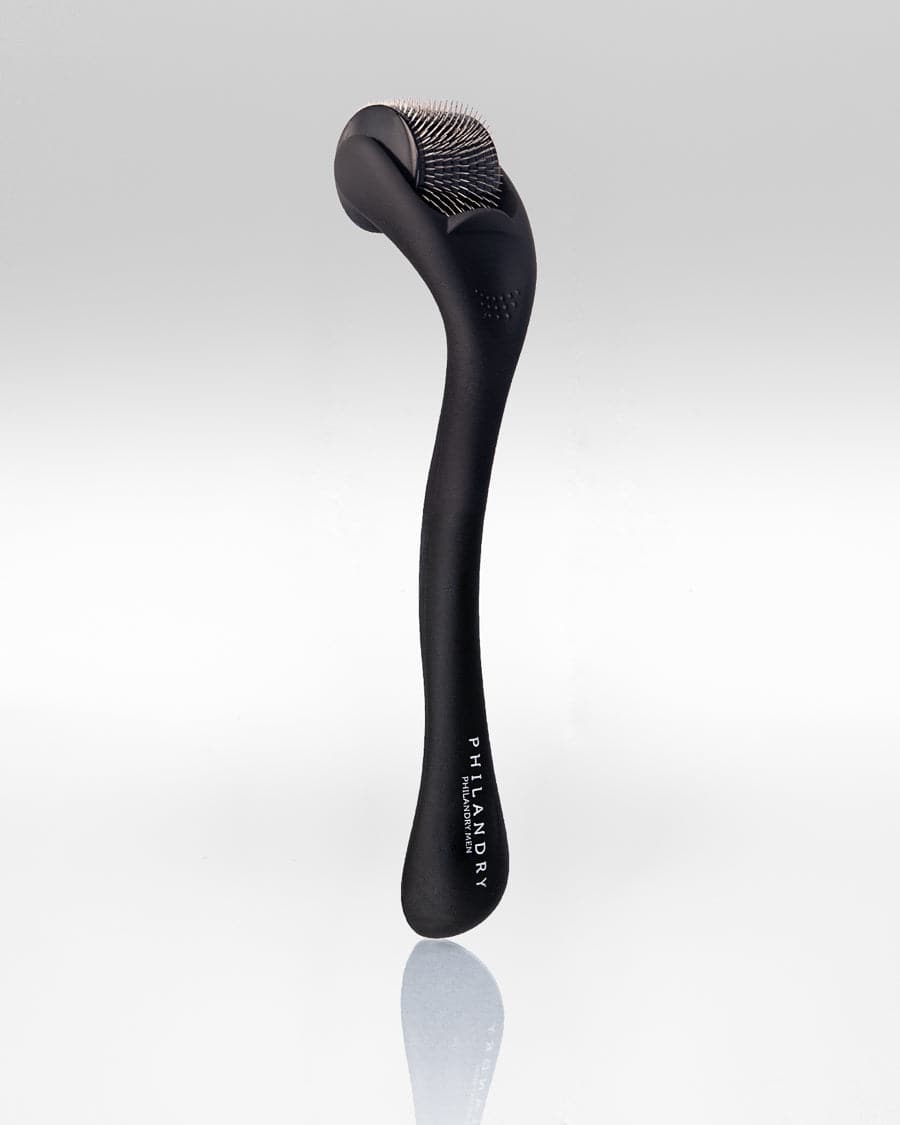 Skin Revitalizing Derma Roller (2mm)
LAUGHLIN MERCANTILE
Pickup available, usually ready in 1 hour
100 South Avenida del Convento
STE 116
Tucson AZ 85745
United States
+15203337293
---
Customer Reviews
03/11/2021
Thompson

United States
At-Home Spa Day
This facial iron maiden has won me over with its efficacy in combination with other Philandry products. It doesn't feel as painful as it looks and the benefits outweigh any hesitation I had from use. Its incredible how my face feels and looks after just a few times of incorporating the roller into my "spa day" regimes. I see youthfulness in my face again.
01/29/2021
Jonathan W.

United States
Game changer
First off it is far less frightening once you actually see the roller in person. I first ran it across the soft skin of my palm to see what I might be in for. Reassured from that test, I sterilized it and went for my face. After the first couple of passes the skin pinks up and tingles, but the sensation is not painful or alarming. I got a few tiny pricked of blood, and I mean a few and tiny. I've watched my skin look healthier and more refreshed in the week since I did the treatment. 5 stars!!!!!
10/08/2020
Adam G.

United States
My new fav toy
Love this tool and am seeing great results. It's not for the faint of heart but well worth it!
THE SKIN REVITALIZING DERMA ROLLER roller contains 540 stainless steel micro needles, 2mm in length, so as to penetrate deep into the dermis of the skin. Let's be be honest... as one customer (who is a huge fan) pointed out, it is not for the faint of heart. But it may be the perfect new addition to your skincare regimen to revitalize your skin and support and promote maintenance and growth of collagen at the deepest levels.
Support collagen production, reduce the appearance of fine lines and wrinkles, even skin tone and smooth texture. Helpful in reducing the appearance of some kinds of scars.
It has been shown in clinical studies to be more effective at reducing the appearance of atrophic acne scarring (meaning the kind of scarring that appears as depressions or little craters in the skin). It is less effective on scarring that has a raised appearance (keloid). The use of the roller also increases the penetration of active ingredients from the serums offered here (up to 20 times greater absorption by the skin).

Keep it super clean.
Comes with a refillable 30ml spray bottle of isopropyl alcohol (70%).
135 cm • 62 g • 2.2 oz (including case)
---
PRIMARY BENEFITS: 
Collagen production & support
Refining of pores

Reduction of fine lines & wrinkles

Improve skin tone

Reduce appearance of scars

Lighten spots and hyperpigmentation
Deep delivery of active in serums
DIRECTIONS FOR USE: 
For use every 4 to 6 weeks, allowing ample time for the skin to heal between uses.
Wash and rinse your face well with either the Everyday Face Wash or Dapper Face Wash. Pat dry with a fresh, clean towel. Spray the roller liberally with alcohol prior to use to sanitize the needles.
Basically in quadrants, roll with fairly firm pressure over skin. Keep your speed low and controlled. Because it stings, you may have a tendency to want to speed up the rolling to get through it more quickly. Take it easy.
Use what I call the 4-Pass Method. Roll up and down twelve times. Then left and right twelve times. Finally, at a cross-cross angle, again twelve times. Finally, the opposite criss-cross angle X 12 twelve times. The skin should be nice and pink, evidence of good stimulation and blood flow. You may, especially the first couple of times, see a little pin pricks of blood.

Be careful to keep the drum of needles flat on the skin. No Duke's of Hazzard on two wheels stuff. More bleeding occurs when the drum tips and the needles go into the skin at an angle.
Always spray the roller needles liberally with alcohol after use, before replacing into its case.
WITH THE ADDITION OF PRODUCT: 
Spray the skin with Cut-Throat Spirits Aftershave after use. It will reduce inflammation and unwanted irritation and promote exfoliation and cellular turnover and greater penetration of the skincare products you will now apply, providing additional slip for better, more even coverage of serums. Apply a generous amount of Philosopher's Stone Moisturizer.
COMPLIMENTARY CONSULTATION:
If you wish to give your skin a significant boost of rejuvenation by utilizing the serums and swipes, please schedule a skincare consultation and I will instruct you on the proper use of these products in concert with the derma roller.
MINIMIZE SUN EXPOSURE:
Continue to use your skincare products as you normally would and stay out of the sun for a week or more as your skin will be more sensitive to UV light while the skin is healing.
HOW LONG WILL IT LAST?
Because you will be using this every 4 to 6 weeks, this roller should not need to be replaced for up to a year. If you use it on areas of the body as well, and not just the face, it will likely require slightly more frequent replacement. With regular use, the needles will dull. If the roller starts feeling wobbly or, upon inspecting the needles you see any bent ones at all, replace it right away.
VERY IMPORTANT 
As with anything new, discontinue use if you experience any adverse reaction or undue irritation. Keep this tool clean! If ever you drop it, replace it immediately. Any drop, even from just a few inches, can bend and damage the needles (and get them dirty) and you must not use them on your skin at this point.
---
This content is not intended to be a substitute for professional medical advice, diagnosis, or treatment. Always seek the advice of your physician, dermatologist or other qualified health provider with any questions you may have regarding a medical condition.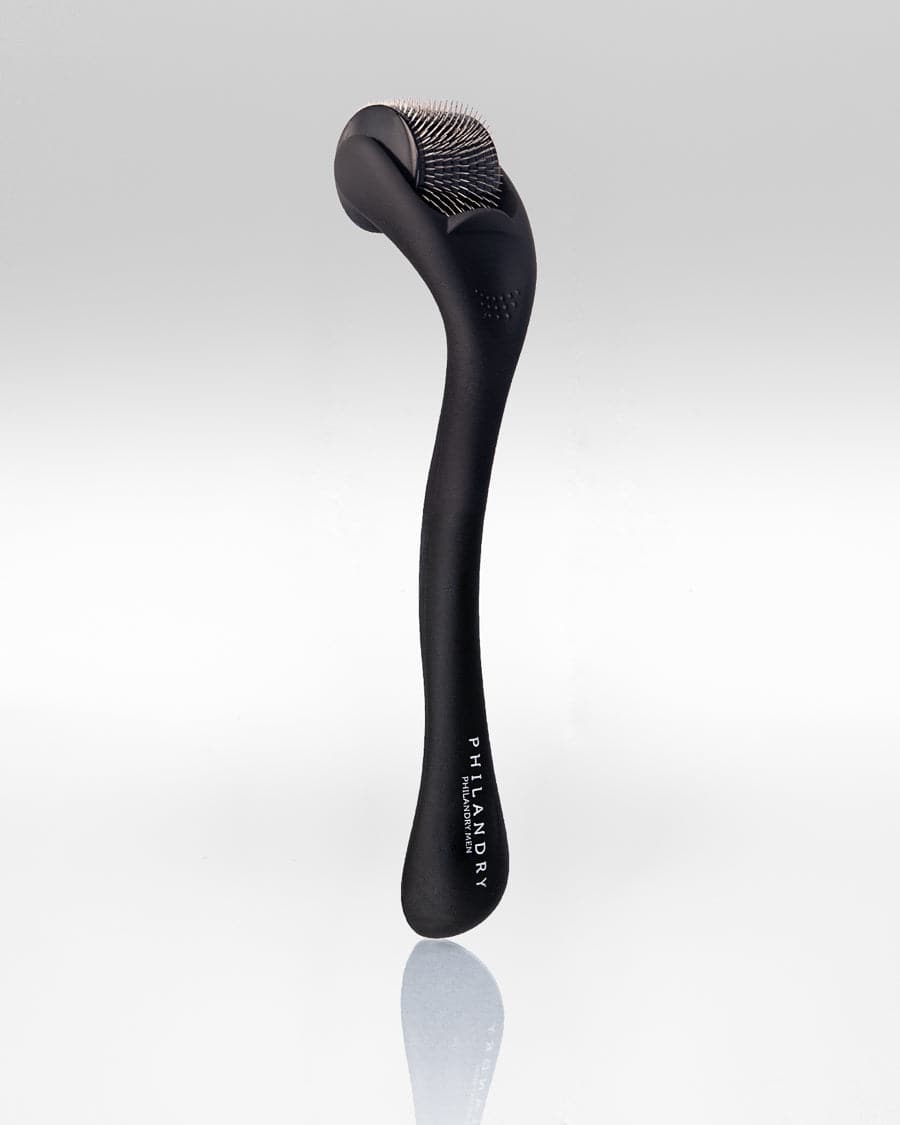 Skin Revitalizing Derma Roller (2mm)
Sale price

$42.00 USD
Regular price
Choose options