Customer Reviews
03/18/2023
Shimon R.

United States
The best
After I used this once, I never used another shampoo bar.
09/13/2021
Jose

United States
The best shampoo I have ever owned
One of the best purchases I have made. Do yourself a favor, and try it
03/25/2021
David

United States
Phenomenal
Super stoked to use this shampoo! The smell and size for cost itself is phenomenal alone, but a good scent only goes so far and what really sells me here is the customer experience. From delivery speed to customer care (a follow-up email AND handwritten note with the order? Above and beyond), I've been super impressed with Philandry and how this business runs. While I don't ever expect anything like that, it's rad to see a company put so much attention toward building a fully iterated culture of customer engagement!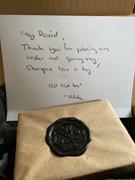 03/15/2021
Rick

United States
Shampoo Bar
First let me just say, the shipping is BETTER than Amazon Prime. The packaging ALONE is worth the order. The product...Tobacco...DELISH!! I opened the box, and immediately was hit with a great, clean, scent. Amazing product. Sold out..again. No wonder. It's THEE best.
PHILANDRY
Universal Shampoo Bar
UNIVERSAL SHAMPOO BAR is totally versatile, great for use as a daily facial cleanser and beard shampoo as well and for use in the hair and for the body. A stellar conditioning wash for the beard as well.
Head to toe, this conditioning shampoo bar is perfect for the guys who like to keep it simple with an all-in-one approach in the shower. Conditioning while it cleans, it won't strip your hair and skin of their natural oils and dry them out. It also contains the same high quality Argan Oil as found in my Royal Argan Hair & Beard Oil to soften and strengthen the hair while Shea Butter further moisturizes and protects the hair and skin, infused with essence of fresh tobacco leaf. The sensory experience is nostalgic, classic and modern all at once.
HOW LONG WILL ONE BAR LAST?
Approximately one month with daily use in the shower.
Bar measures 3.5" x 2.5" x 1"
127 g ℮ 4.5 oz
All Natural Ingredients
Vegan
Cruelty free
Sulfate free
Paraben free
Gluten free