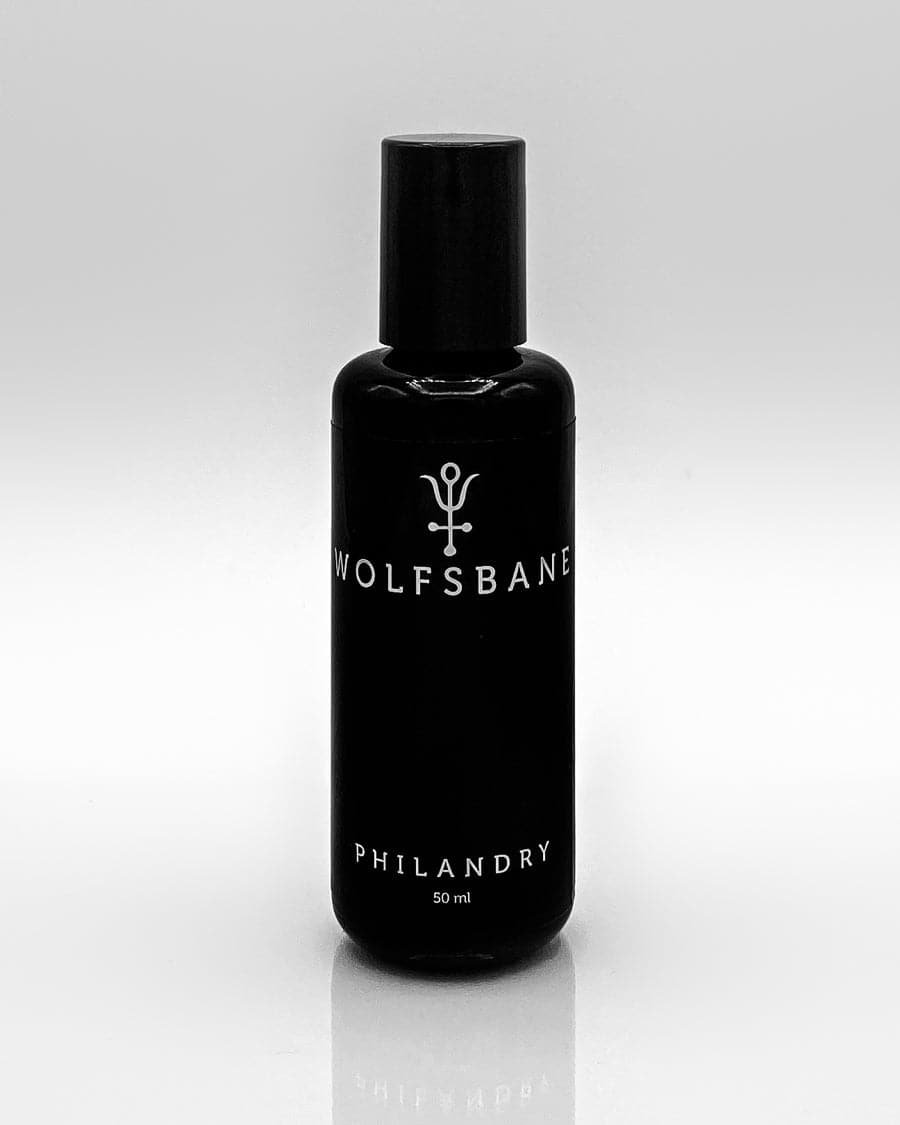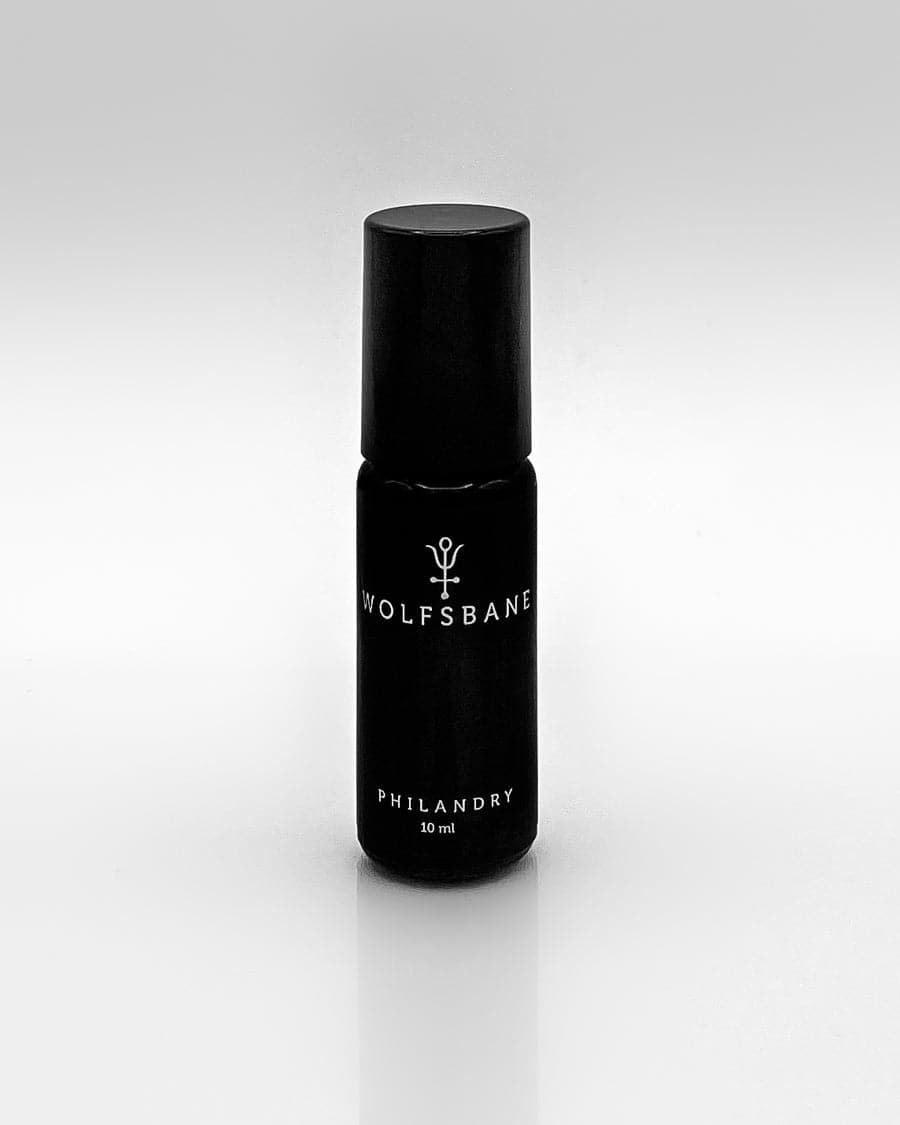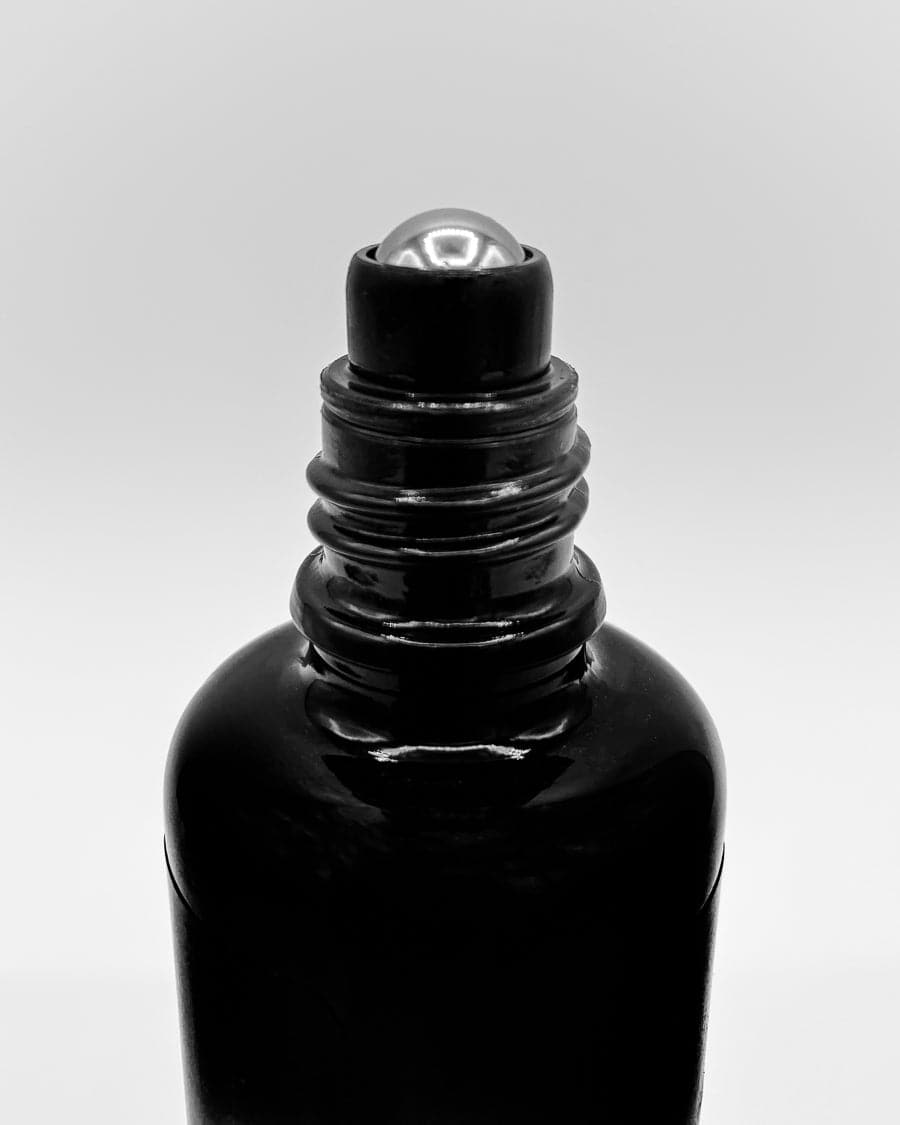 Wolfsbane Men's Fragrance
Sale price

$140.00 USD
Regular price
(/)
Pickup available at LAUGHLIN MERCANTILE
Usually ready in 1 hour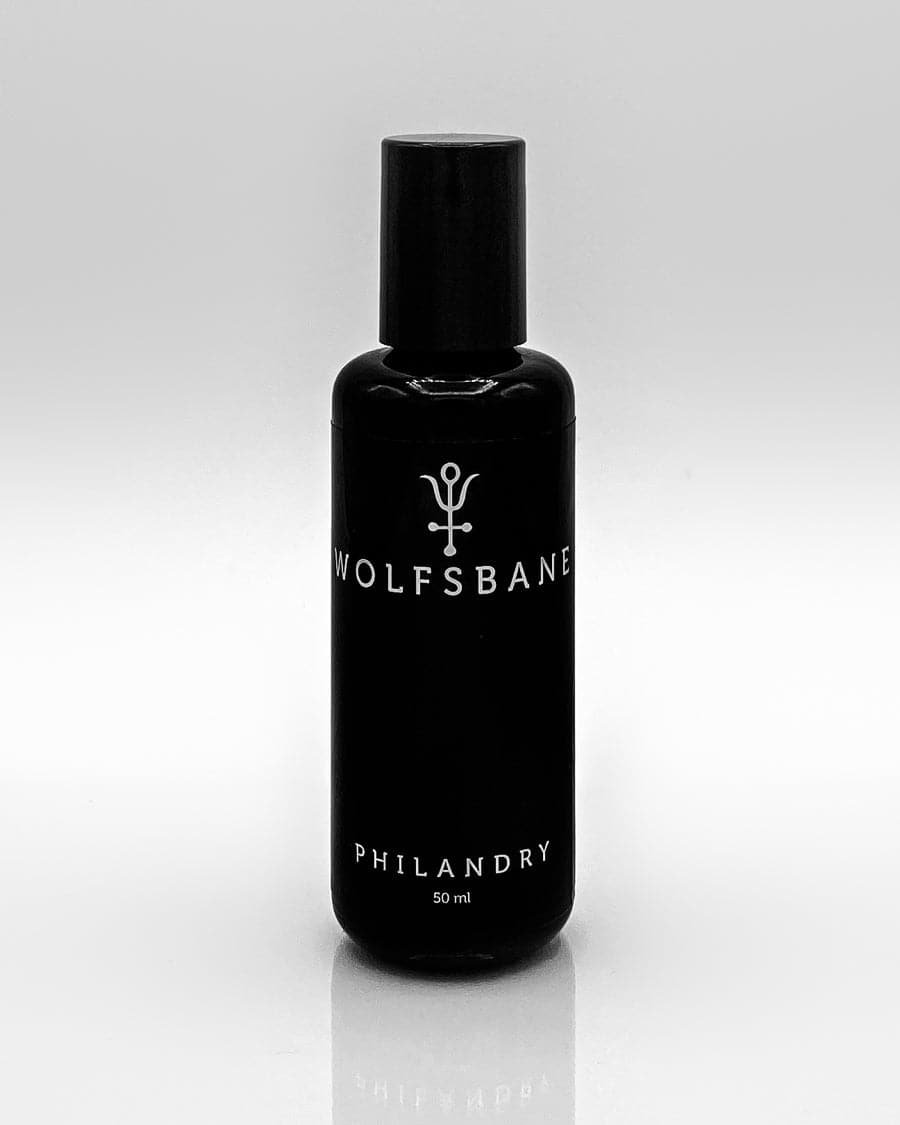 Wolfsbane Men's Fragrance
50ml
LAUGHLIN MERCANTILE
Pickup available, usually ready in 1 hour
100 South Avenida del Convento
STE 116
Tucson AZ 85745
United States
+15203337293
---
Customer Reviews
03/10/2023
Keith I.

United States
Great winter scent for me.
I had a hard time deciding between the two until I associated them with seasons. I ordered the testers for both Wolfsbane and Solstice, loved them both so unique, but I felt solstice was a nice lighter scent for me for summer while Wolfsbane reminded me of a worn leather jacket, that's the first thing that came to my mind when I smelled it deeply masculine a very firm woodsy, cozy, scent. I will be getting this for the fall. It's so unique and very sexy. Love this.
10/28/2022
Alexander M.

United States
The Night is my world..
I went through this phase where I wore many different brands of cologne. However, ever since I tried wolfsbane that has all ended. I don't wear cologne 7 days week anymore, but I do like smelling good on the weekends. For me, nothing smells as savage and primal as wolfsbane. I get compliments from men and woman all night on how amazing it smells. The best part is that the scent changes as it mixes with your body chemistry… before you know it , people will be taking notice of you and start hanging around you more… especially at the bar, or some nice restaurant where it's more packed than most. Just remember a little goes a long way… so don't over do it. Enjoy the night my friends
09/11/2022
Roddy J.

Mexico
The Smell of Confidence
This is by far the best manly, sexy smell that just gives you confidence to tackle whatever comes your way especially if its date night! I highly recommend you buy two. One for you and one for your wingman.
09/18/2021
Joseph H.

United States
Alec knocked it out of the park...again!!
After receiving my sample pack a couple of weeks ago, I ordered the large bottle of Wolfsbane. It arrived very quickly, securely packaged with the really nice touch of a handwritten note. I absolutely love the fragrance, and the larger bottle is the best buy. Guys, put this on your gift wish list, or treat yourself. You'll be happy you did.
WOLFSBANE is an enchanting fragrance for men that transports you to the heart of a rugged wilderness. Embrace the untamed spirit within you and unleash the power of nature's raw masculinity with this captivating cologne.

Wolfsbane opens with a symphony of woodsy notes, evoking the dense majesty of a primeval forest. Imagine the scent of towering oak trees, their ancient bark weathered by time, blending seamlessly with the earthy aroma of damp moss and the crisp, invigorating freshness of pine needles.

As the fragrance evolves, it reveals a smoky essence that dances through the air like tendrils of mist on a moonlit night. Hints of charred oud and rich vetiver weave together, conjuring images of a crackling bonfire surrounded by a circle of adventurous souls. This intoxicating smokiness adds a mysterious allure to the scent, leaving a lingering impression of intrigue wherever you go.

Wolfsbane's heart lies in its musky core, the very essence of masculine strength. It captures the primal energy of a prowling predator, confident and untamed. As you wear this cologne, feel your confidence grow, your instincts sharpen, and your presence command attention. It's a fragrance that both seduces and commands respect, leaving an indelible mark on those who encounter it.

Finally, as the base notes settle, a touch of leather emerges, adding a touch of rugged sophistication. This final layer completes the olfactory journey, leaving a lasting impression of masculine elegance that lingers on your skin, a subtle reminder of your undeniable magnetism.

With its harmonious blend of woodsy, earthy, musky, and smoky elements, Wolfsbane is an eau de parfum that captures the very essence of a modern, adventurous man. It is a scent that celebrates the untamed spirit within, inviting you to embrace your inner wolf and roam freely through the wilderness of life.

Indulge in the allure of Wolfsbane, and let its captivating fragrance unleash your inner primal instincts, setting you apart as a man who walks the line between untamed wilderness and refined sophistication. Experience the magic today and leave a lasting impression wherever your journey takes you.
INGREDIENTS 
Vegan, contains no animal products
Proprietary blend of fragrance, essential oils and natural absolutes
Paraben Free
Cruelty Free
Phthalate Fre
AVAILABLE IN THREE SIZES
50 ml - Save by purchasing the large bottle ($140)
10 ml - Perfect size to throw into your pocket or bag ($54)
Fragrance sampler available ($5) 
DIRECTIONS FOR USE
The unique rollerball applicator can take a little getting used to, but once you get the hang of it you can easily and consistently control the amount of fragrance applied. Just tip the bottle, rather than turning it over. We recommend holding the bottle perpendicular or at just a slight angle to the area to where you are applying (wrist, neck, chest). If you want more fragrance applied, increase the angle. Less, decrease the angle. Holding the bottle upside down may apply much more than you want and cause spilling.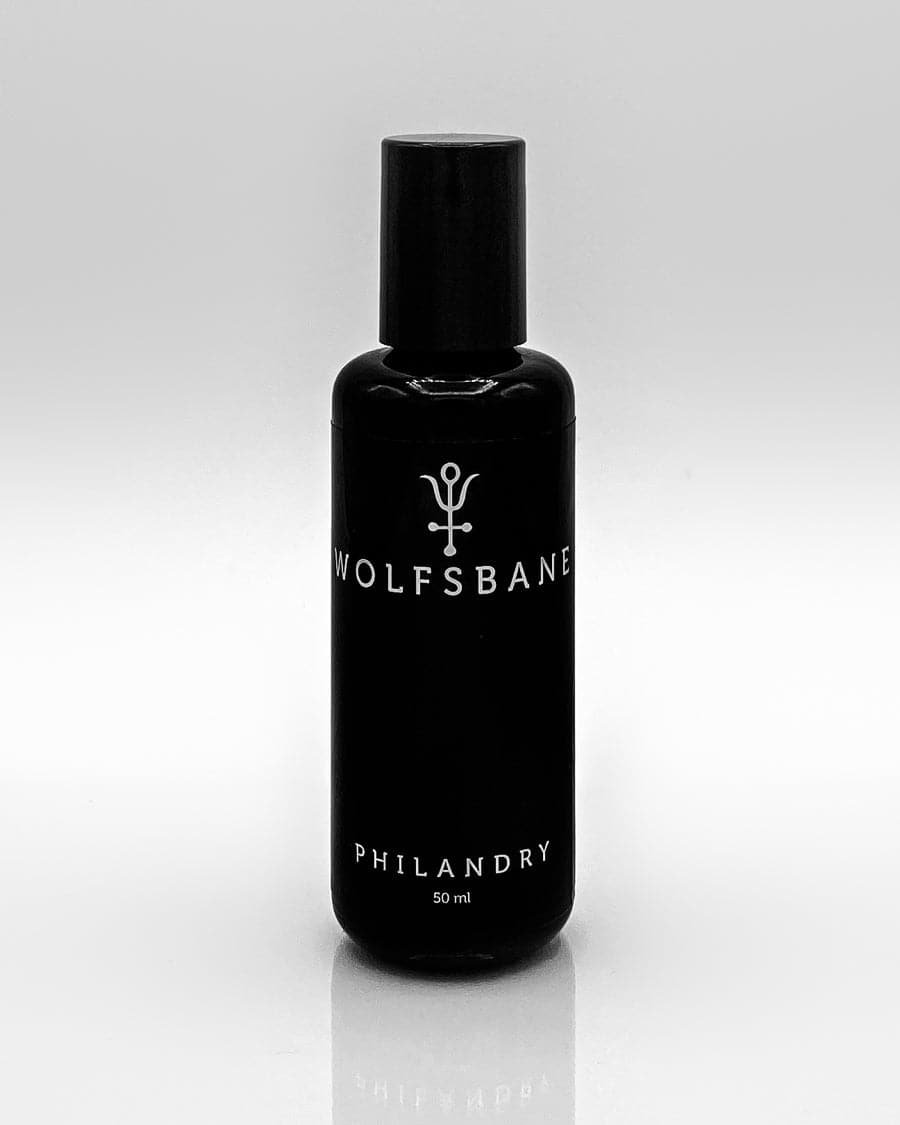 Wolfsbane Men's Fragrance
Sale price

$140.00 USD
Regular price
Choose options