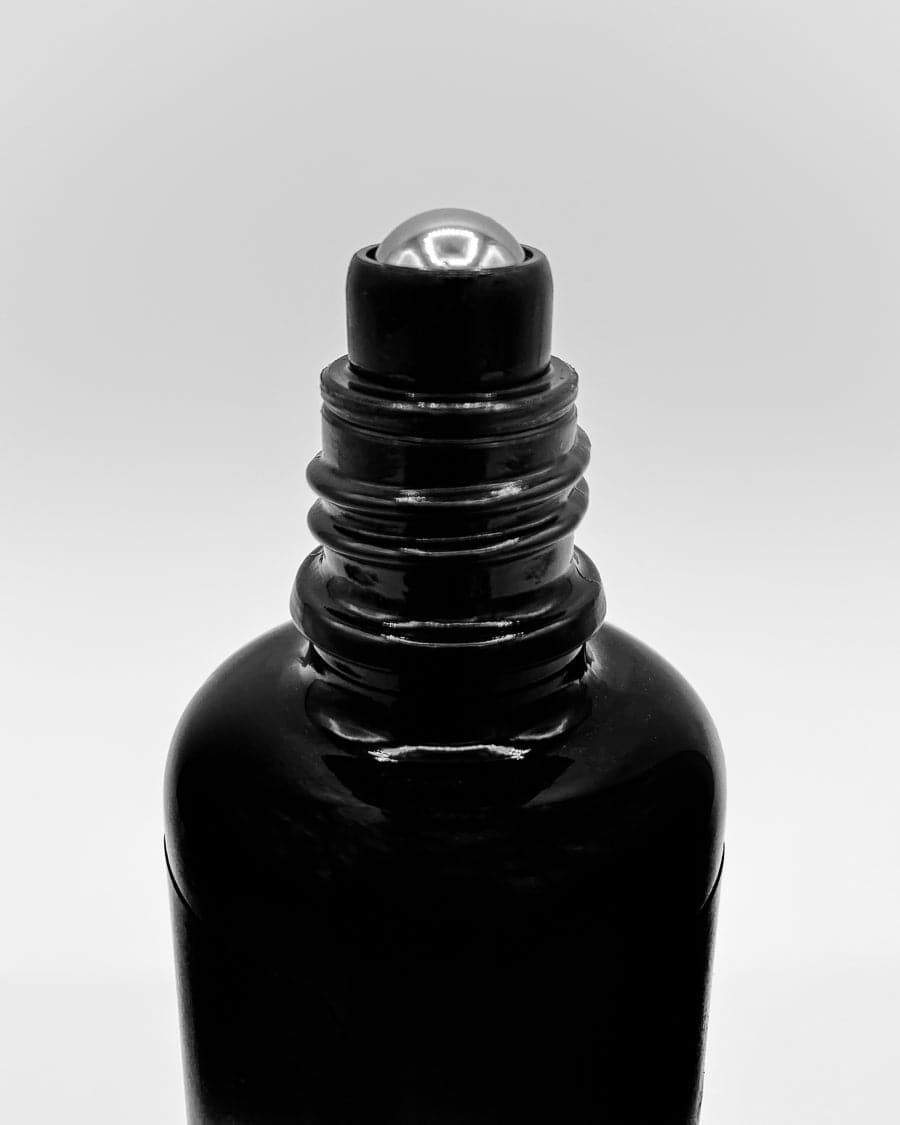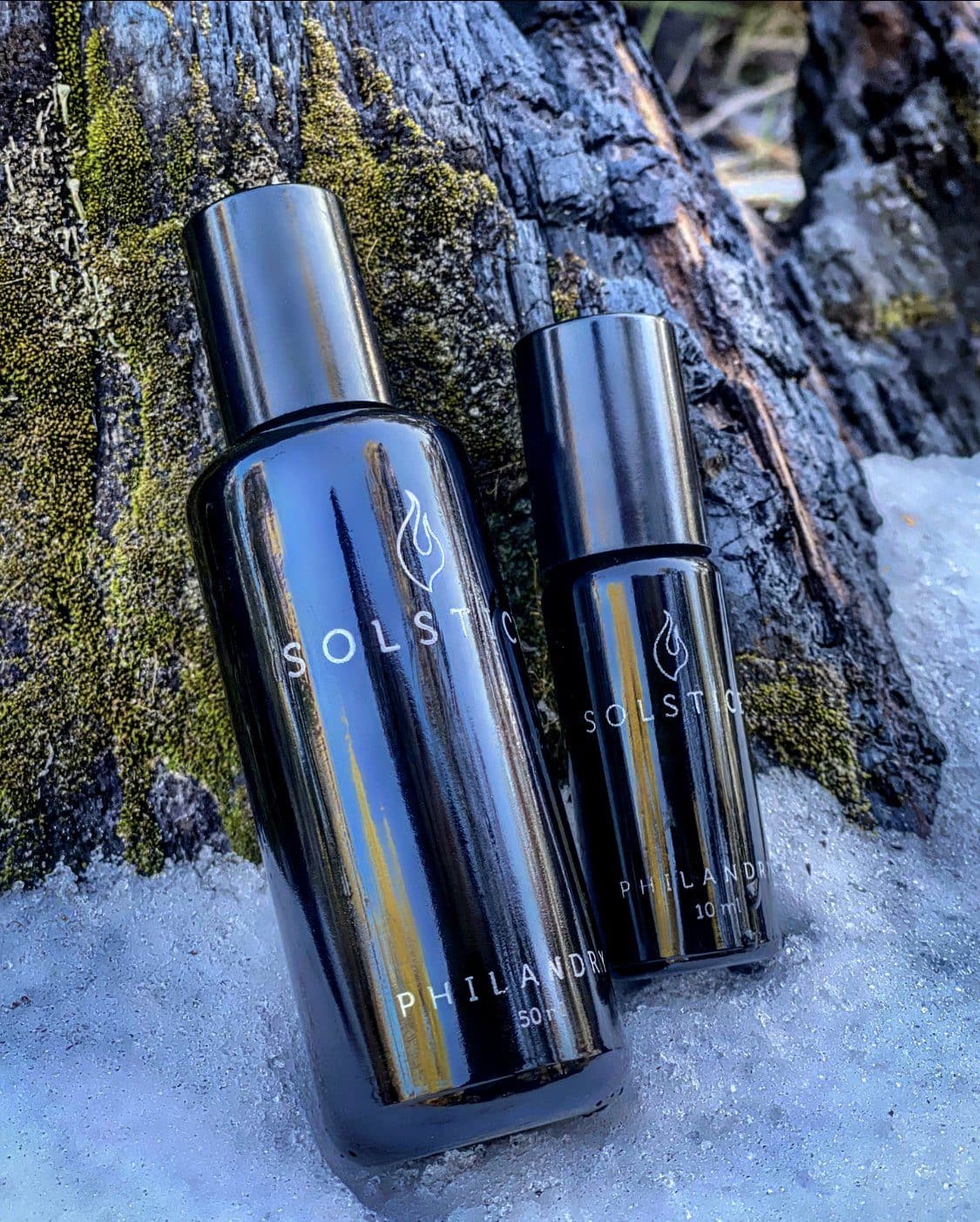 Solstice Men's Fragrance
Sale price

$120.00 USD
Regular price
(/)
Pickup available at LAUGHLIN MERCANTILE
Usually ready in 1 hour
Solstice Men's Fragrance
50ml
LAUGHLIN MERCANTILE
Pickup available, usually ready in 1 hour
100 South Avenida del Convento
STE 116
Tucson AZ 85745
United States
+15203337293
---
Customer Reviews
06/29/2023
Tony T.

United States
Solstice is it
My favorite spicy summery scent
05/29/2023
Jacob C.

United States
Great products
I love my new body products from Alec. Thank you!
Just received my order!
I absolutely love this, I bought the testers Frist, Solstice and Wolfsbane and Solstice really had me. It's spring here and this feels right for the next 2 seasons! It's light and clean, this Is a roll on which I love cause you done waste it. I love the way it meshes with your own body chemistry and the smell does last all day! I even rolled some on my pillow I love this so much. Imagine a clean hotel room at a beautiful holiday someplace and the AC is on cooling you, that fresh open and clean feeling is spectacular. I will forever associate Laughlin mercantile with this sent! Kudos Alex on a supreme product!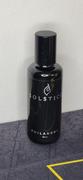 03/11/2022
Loch B.

United States
Solstice
Brilliant product. Hands on all star service. Professional, personal , and smooth. Both my purchase and the service. Thanks so much x
SOLSTICE is a mesmerizing fragrance that encapsulates the essence of the summer sun and the untamed spirit of adventurous souls. Designed for the modern man who seeks to ignite his senses and embark on a journey of discovery, Solstice is the ultimate olfactory escape.

From the moment you apply Solstice, you are transported to a sun-kissed oasis, where warm rays of sunlight caress your skin and the air is filled with the invigorating scents of nature. Imagine standing on the edge of a secluded beach, where the salty breeze mingles with the vibrant bouquet of exotic flowers.

The fragrance opens with a burst of citrus notes that sparkle like rays of sunshine, awakening your spirit with a burst of energy. The tangy zest of bergamot and the juicy sweetness of ripe oranges dance together, creating an effervescent symphony that instantly uplifts your mood.

As the scent unfolds, a floral melody emerges, evoking the lush beauty of a tropical garden in full bloom. Immerse yourself in the intoxicating velvety softness of ylang-ylang. These delicate floral notes add a touch of elegance and sensuality, mirroring the vibrant colors of a radiant sunset.

But Solstice is not just a fragrance of warmth and serenity; it holds an element of intrigue and adventure. Beneath the floral veil lies a hint of mystery—a subtle blend of ambergris and aromatic sprice that adds a tantalizing depth to the composition. It is the embodiment of the enigmatic man who seeks excitement and embraces the unknown.

As the day turns to dusk, Solstice gracefully transitions into its base notes, revealing a warm embrace of precious woods and sensual musk. Picture the golden hues of a bonfire illuminating a starlit sky as the scent of smoldering sandalwood and velvety musk permeates the air. It is a captivating blend that lingers on your skin, leaving a trail of allure in your wake.

Solstice is more than a fragrance; it is an invitation to embrace the essence of summer, to live life boldly and fearlessly. Let this captivating scent awaken your wanderlust and transport you to sun-drenched shores and hidden paradises. With Solstice, every day is a celebration of the vibrant solstice sun, and you become the embodiment of adventure and passion.

Experience the magic of Solstice and let its captivating fragrance guide you on a journey of self-discovery and exploration. Unleash your inner wanderer and revel in the irresistible allure of this remarkable scent. Step into the sunlight and let Solstice be your companion on this unforgettable odyssey.
INGREDIENTS
Vegan, contains no animal products.
Proprietary blend of fragrance, essential oils and natural absolutes.
Paraben Free
Cruelty Free
Phthalate Free
AVAILABLE IN THREE SIZES
50 ml - Save by purchasing the large bottle ($120)
10 ml - Perfect size to throw into your pocket or bag ($45)
Fragrance sampler available ($5) 
DIRECTIONS FOR USE
The unique rollerball applicator can take a little getting used to, but once you get the hang of it you can easily and consistently control the amount of fragrance applied. Just tip the bottle, rather than turning it over. We recommend holding the bottle perpendicular or at just a slight angle to the area to where you are applying (wrist, neck, chest). If you want more fragrance applied, increase the angle. Less, decrease the angle. Holding the bottle upside down may apply much more than you want and cause spilling.
Solstice Men's Fragrance
Sale price

$120.00 USD
Regular price
Choose options