Article: Your Companion Guide to Men's Skin Care, Vitality, and Style!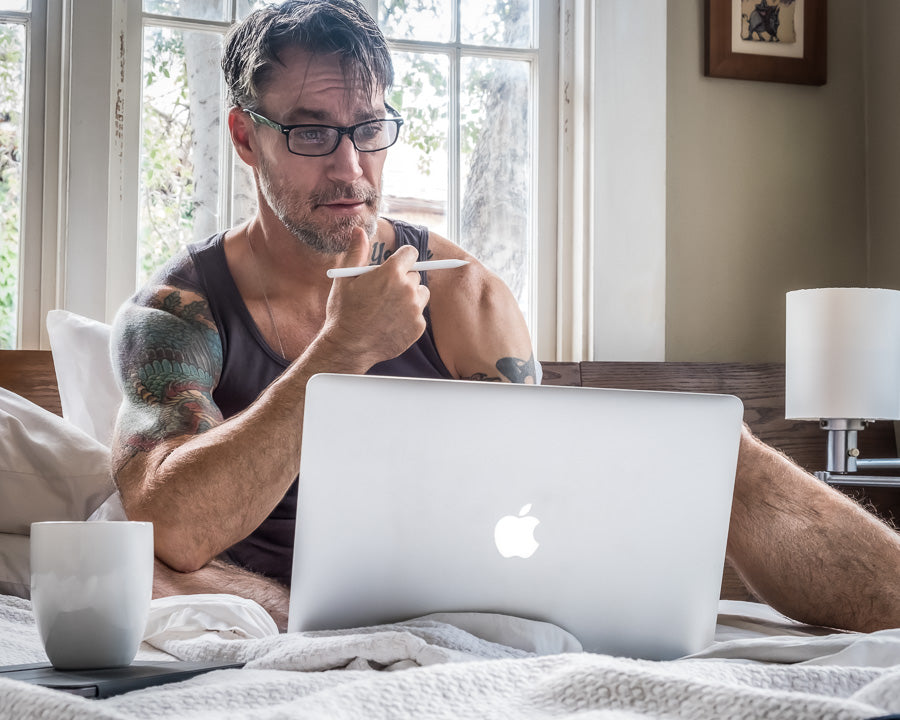 Your Companion Guide to Men's Skin Care, Vitality, and Style!
Welcome, gentlemen, to the Laughlin Blog, your one-stop destination for all things related to men's skin care, vitality, and style! In a world where personal grooming and self-care have gained significant importance, it's high time men have a space dedicated to their unique needs and aspirations. With our blog, we aim to redefine masculinity by empowering men to look and feel their absolute best.
WHY THIS BLOG?
Skin care, vitality, and fashion are no longer exclusive domains of women. Modern men are embracing their grooming routines, focusing on their overall well-being, and expressing their personal style with confidence. This blog is here to support and guide you on this exciting journey.
1. SKIN CARE: DISCOVER THE SECRETS TO HEALTHY, RADIANT SKIN
We believe that healthy skin is the foundation of self-confidence. We will share invaluable tips and insights on essential skin care routines, tackling specific concerns like acne, aging, and sensitive skin. We'll highlight key ingredients in the different products we offer here, explaining their use and benefits. From selecting the right cleansers, moisturizers, and serums to exploring the world of grooming tools, we've got you covered.
2. VITALITY: UNLEASH YOUR INNER STRENGTH AND ENERGY
Vitality encompasses both physical and mental well-being. With this blog, we will strive to help you achieve optimal health and vitality. From exercise regimens to nutritional advice, herbal supplements and other interventions, we'll guide you towards a balanced lifestyle. Prepare to discover the boundless energy and strength that lie within you!
3. MEN'S STYLE AND FASHION: CULTIVATE YOUR UNIQUE PERSONA
Fashion is an art form, and your style is a reflection of your individuality. We will discuss some fashion trends, share hacks, and help you curate a wardrobe that exudes confidence and sophistication. Whether you're seeking advice on office attire, casual wear, or grooming accessories, let this blog be a new tool in your chest.
4. EXPERT ADVICE AND PRODUCT RECOMMENDATIONS
We will be drawing from the knowledge of experienced professionals, including dermatologists, fitness trainers, nutritionists, and fashion stylists, who are all dedicated to providing expert advice tailored to the needs of modern men.
5. COMMUNITY AND ENGAGEMENT
But, a blog is a blog is a blog. Fingers crossed for some community here. We encourage you to actively participate, share your experiences, and engage in meaningful discussions. From our social media platforms to live events and workshops, we foster an environment that promotes positivity, support, and growth.

With this blog as your companion, you'll unlock the secrets to impeccable skin, improved vitality, and effortless style. We invite you to join our vibrant community and take the first step towards becoming the best version of yourself. Get ready to redefine what it means to be a modern man!

Where Masculinity Meets Excellence!