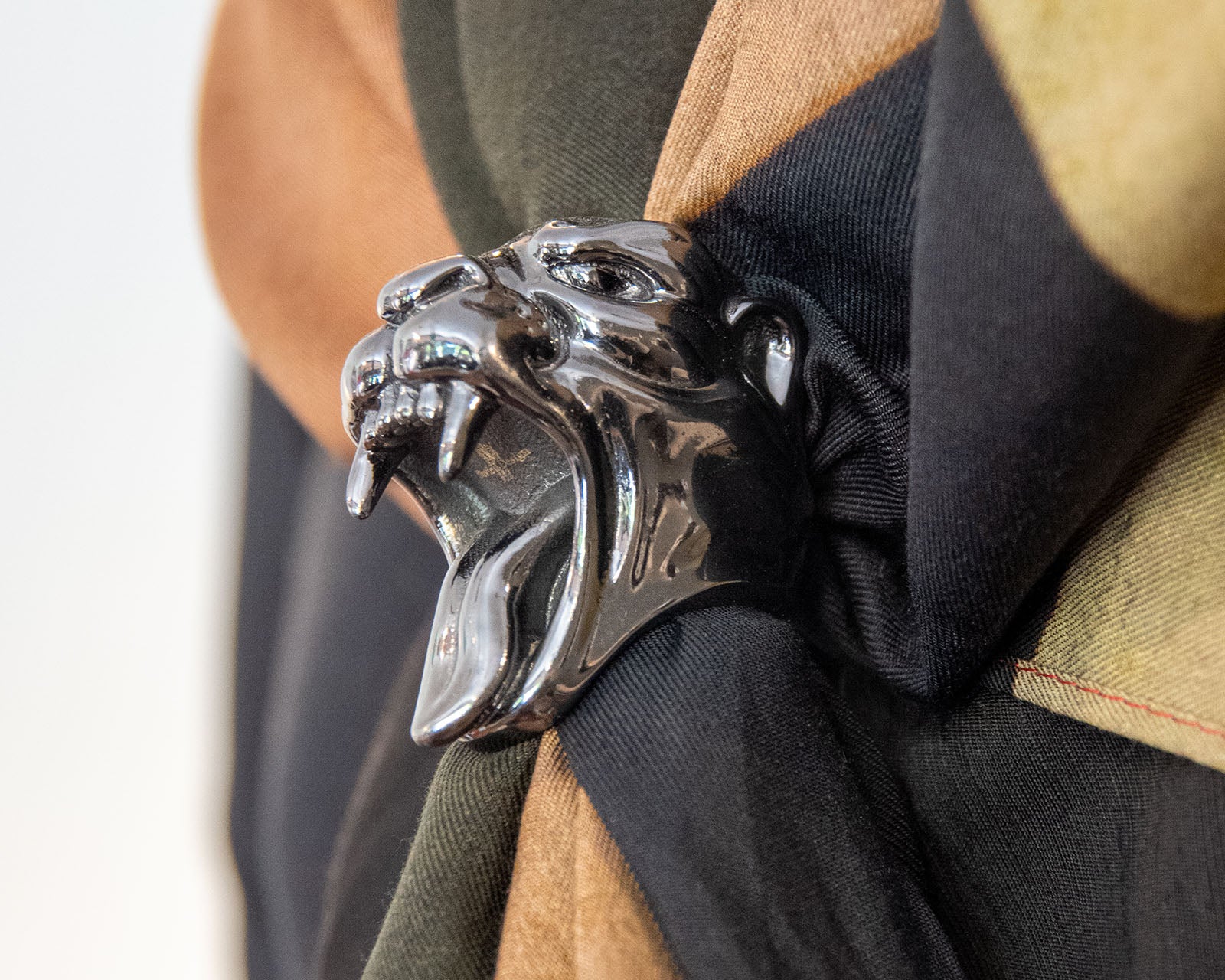 Scarves & Statements: Elevating Men's Fashion
Scarves have long been associated with cold weather, keeping the chill at bay. But for the discerning man, a scarf is more than just a functional piece—it's an accessory that transcends seasons and adds flair to any outfit. Whether draped over a cozy sweater, paired with a casual tee, or accentuating a sharp blazer, scarves offer endless versatility. And for those looking to take their style game up a notch, why not throw in a chunky ring as an unexpected scarf accent?
WHY SCARVES?
1. Dynamic Accessory: Unlike many accessories that fit one particular style or setting, scarves can be dressed up or down. A silk scarf can elevate a simple tee, while a woolen one can add texture to a formal blazer.
2. Variety & Choice: From patterns to solids, bulky knits to smooth cotton, the world of scarves offers an array of options. Check out some stellar collections like those at here at Laughlin Mercantile to find one that resonates with your style.
3. More Than Just Neck-Wear: Think beyond the classic drape. Scarves can be worn as headbands, belted over outfits, or even as shawls. The possibilities are limited only by your imagination.
SHOP ALL SCARVES
ADDING A BOLD TOUCH: THE GIANT BLACK PANTHER RING
Here's where the plot twist comes in. Ever thought of accessorizing your scarf with a ring? Not just any ring, but something bold and statement-worthy, like the Giant Black Panther Ring.
1. Ring as a Scarf Accent: Fold your scarf lengthwise, drape it around your neck, and secure it with the ring. Not only does this keep your scarf in place, but it also adds a unique touch that's bound to grab attention.
2. Cohesive Unity: While the ring adds a bold touch, it doesn't overshadow the scarf. The two accessories work in harmony, making sure your scarf remains the hero of the ensemble.
3. Statement Without Words: A chunky ring like the Giant Black Panther isn't just a piece of jewelry; it tells a story. Paired with a scarf, it speaks volumes about your style confidence and willingness to experiment.
Men's fashion is about breaking boundaries and challenging norms. And what better way to do it than pairing the timeless elegance of scarves with the audacious charm of a statement ring? It's more than just style; it's an expression, an attitude, a statement. So, the next time you reach for a scarf, think bigger, think bolder, and let your accessories do the talking.
Featured collection
Best Sellers