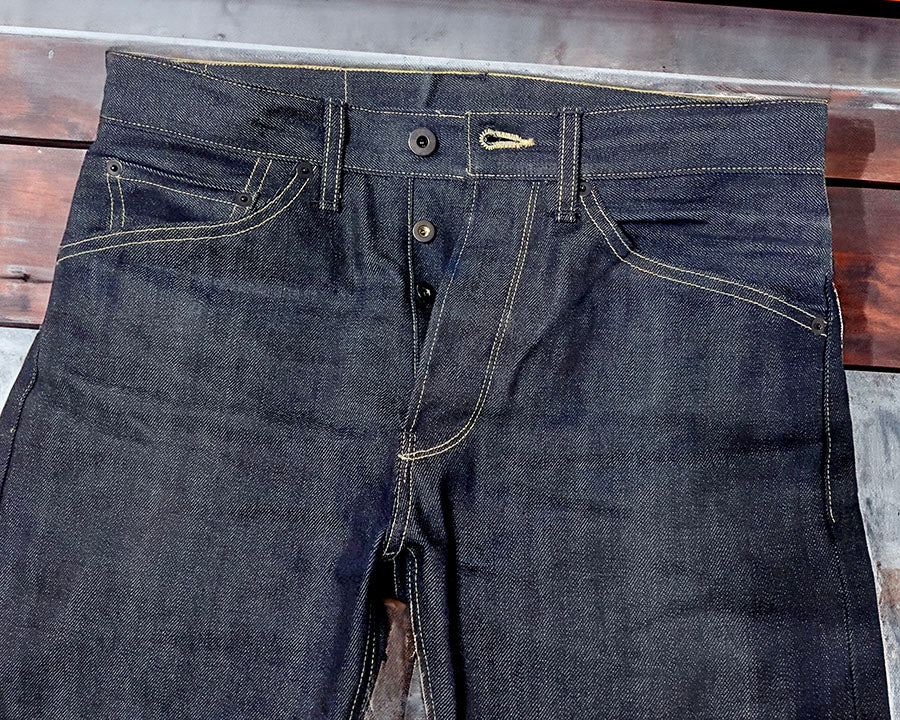 Japanese Selvedge Denim: An Investment in Quality and Craftsmanship
In the world of jeans, Japanese selvedge denim holds a prestigious position. Known for its superior quality, durability, and unique character, it has garnered a cult following among denim enthusiasts. While its price tag is higher than regular denim, understanding what makes it so special can illuminate why it's worth the investment.
THE ART OF SELVEDGE DENIM
Selvedge, or "self-edge" denim, is produced on old-fashioned shuttle looms, a practice that dates back to the 1950s. This method of weaving creates a clean, finished edge that does not unravel, showcasing a dedication to quality that has become increasingly rare in our era of fast fashion.
WHY JAPANESE SELVEDGE DENIM STANDS OUT
Exceptional Quality: Japanese selvedge denim is renowned for its high-quality cotton, which is often handpicked to ensure purity and uniformity. The density of the weave makes the fabric more durable, allowing it to withstand wear and tear while maintaining its shape and structure.
Unique Character: Each pair of Japanese selvedge denim jeans is unique. The traditional dyeing process, often using natural indigo, ensures a rich color that fades beautifully over time, creating a personalized look based on the wearer's lifestyle.
Attention to Detail: From the stitching to the finishing, every aspect of Japanese selvedge denim jeans is crafted with precision and care. Small-batch productions ensure a level of attention that mass-produced denim can't match.
Sustainability: The slow production process and the durability of the fabric mean that Japanese selvedge denim is a more sustainable choice. Investing in a pair of jeans that lasts years, if not decades and potentially a lifetime, reduces waste and consumption.
THE PRICE FACTOR
While Japanese selvedge denim comes at a higher price, it's an investment in quality, longevity, and style. The cost per wear often works out to be lower than that of cheaper, mass-produced jeans that need to be replaced more frequently. It's not just a purchase; it's an addition to your wardrobe that ages with grace and tells a story.
CARING FOR YOUR SELVEDGE DENIM
To make the most of your investment, proper care is crucial. Washing less frequently, avoiding the dryer, and opting for air drying are key to maintaining the fabric's integrity and unique color characteristics.
In summary, Japanese selvedge denim represents more than just a piece of clothing; it's a testament to the art of denim making. Its price reflects the craftsmanship, quality, and dedication that go into each pair. For those who value these attributes, investing in a pair of Japanese selvedge denim jeans is not just a purchase but a journey into the world of refined, sustainable fashion.
WHY ARE WE BRINGING THIS UP?
Stay tuned for an exciting partnership here at Laughlin Mercantile where we will soon be teaming up with local selvedge demin designer Smith Blake Darby by offering your new favorite jeans both online and in-store.
Featured collection
Best Sellers