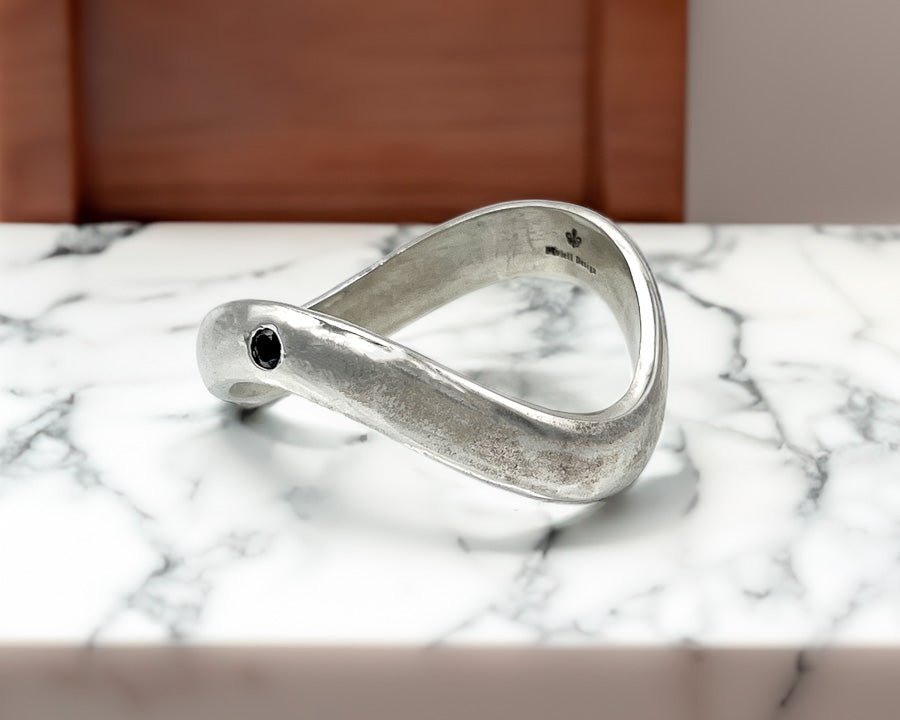 Embracing the Wave: Discover the Uniquely Comfortable Sterling Silver Wave Cock Ring
At Laughlin Mercantile, we take pride in offering distinctive and innovative pieces that not only captivate with their style but also redefine the boundaries of comfort and design. One of the latest additions, the STERLING SILVER WAVE COCK RING by Daviell, introduces a new era of elevated pleasure and unrivaled comfort. In this article, we delve into the artistry and inspiration behind this exceptional accessory, shedding light on its ingenious wave design and the unparalleled comfort it brings to the wearer.
THE ARTISTRY AND INSPIRATION
Crafted with passion and precision, the Sterling Silver Wave Cock Ring showcases a seamless blend of artistry and functionality. Daviell has meticulously sculpted the wave shape for a unique fit, adding a touch of sophistication and elegance, making it a distinctive piece that stands out in any collection.
UNRIVALED COMFORT
The true essence of the Sterling Silver Wave Cock Ring lies in its revolutionary design, where comfort takes center stage. Unlike conventional round cock rings, the wave shape follows the natural contours of the body, providing a custom fit that conforms to your unique anatomy. This ergonomic innovation ensures a comfortable and secure hold, preventing any discomfort or constriction that can be associated with traditional designs.
PERSONALIZED PLEASURE
With its thoughtful wave design, this cock ring offers more than just an appealing aesthetic. Its tailored fit allows for enhanced blood flow, intensifying sensations and pleasure for the wearer. The gentle pressure and support provided by the wave shape contribute to prolonged enjoyment, making it a preferred choice for those seeking a comfortable yet stimulating experience.
VERSATILITY AND STYLE
The Sterling Silver Wave Cock Ring is as versatile as it is comfortable, allowing you to wear it with confidence and pride. Whether you're exploring adventurous moments with a partner or simply appreciating the sensation it brings, this cock ring complements your personal preferences and becomes an essential accessory in your intimate moments.
Embrace the wave of comfort and style with the Sterling Silver Wave Cock Ring from Laughlin Mercantile. Crafted with unparalleled artistry and designed for superior comfort, this innovative accessory redefines the cock ring experience. Discover the pleasure of a customized fit and enhanced sensations, elevating your intimate moments to new heights. Choose a piece that speaks to your uniqueness and enhances your pleasure, as you immerse yourself in the artful fusion of style and comfort with the Sterling Silver Wave cock ring.
CHECK OUT SIZING GUIDE ON THE PRODUCT PAGE
Featured collection
Best Sellers