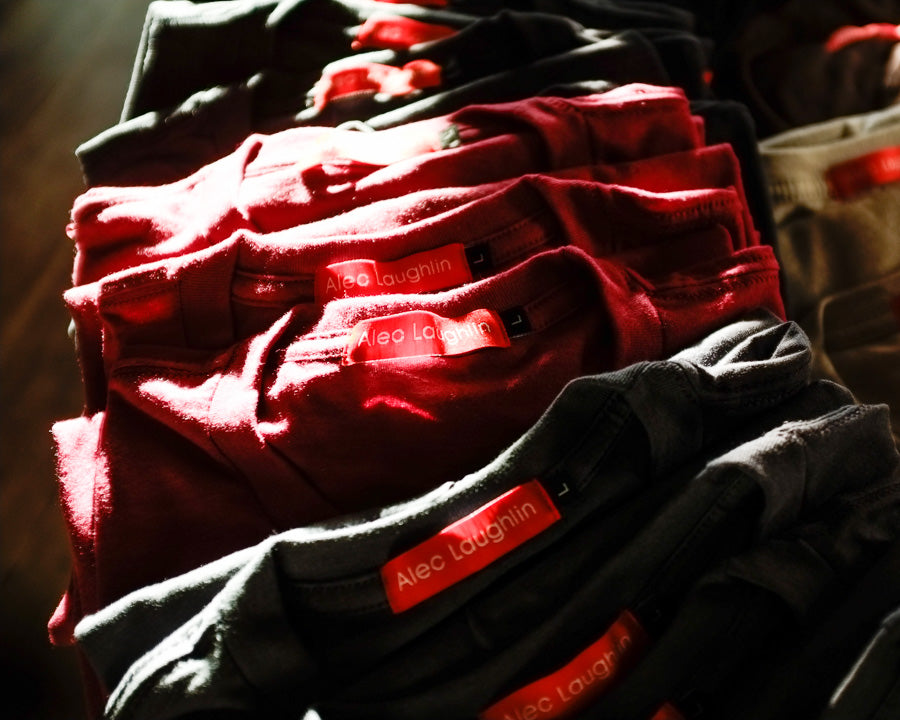 Elevate Your Everyday Style with the Versatile Everyday Tee
In the world of fashion, finding the perfect everyday t-shirt that effortlessly combines comfort, style, and versatility can be a game-changer. Enter the Everyday Tee by yours truly. A clothing brand dedicated to providing high-quality, timeless pieces for the modern wardrobe. In this blog post, we'll explore the features, fabric, and styling possibilities of this essential wardrobe staple.
Comfortable and Breathable Fabric:
The Everyday Tee is crafted from a premium blend of cotton and polyester, ensuring optimal comfort and breathability throughout the day. The soft and lightweight fabric offers a gentle touch against the skin, making it a go-to choice for casual outings, lounging at home, or even as a base layer under a jacket or sweater during colder months. The fabric is also durable, ensuring long-lasting wear and retaining its shape even after repeated washes.
Versatile Style Options:
The Everyday Tee boasts a classic design that effortlessly blends with various outfits, making it a versatile addition to any wardrobe. The simplicity of its silhouette allows for easy pairing with jeans, chinos, shorts, or joggers, creating endless possibilities for casual or semi-formal looks. Whether you're heading to a casual brunch with friends, running errands, or attending a laid-back gathering, this t-shirt offers a clean and timeless aesthetic that can adapt to any occasion.
Attention to Detail:
Laughlin Mercantile pays attention to the smallest details to ensure a superior product. The Everyday Tee features a comfortable crew neckline that complements different face shapes while providing a timeless look. The double-stitched hems and reinforced seams enhance the shirt's durability, ensuring it withstands everyday wear and tear. The regular fit offers a relaxed yet flattering silhouette that suits a range of body types.
Color Variety:
The Everyday Tee is available in a wide array of colors, catering to diverse style preferences. From classic neutrals such as white, black, and grey to options like java, mauve, or olive, you can effortlessly build a versatile wardrobe with these well-curated choices. Whether you prefer a monochromatic look or enjoy experimenting with color combinations, the Everyday Tee provides ample opportunities to express your personal style.
A Sustainable Choice:
In addition to its style and comfort, the Everyday Tee embraces sustainability by being consciously produced. Laughlin Mercantile values ethical practices and strives to minimize its environmental impact. The brand ensures responsible sourcing of materials and utilizes eco-friendly production methods, allowing you to feel good about your purchase.

The Everyday Tee from Laughlin Mercantile is a must-have wardrobe staple that effortlessly combines comfort, style, and versatility. With its comfortable fabric, timeless design, and attention to detail, this t-shirt proves to be a reliable choice for any occasion. Whether you're dressing up or dressing down, this versatile piece seamlessly integrates into your daily outfits. Choose from a range of colors to suit your personal style and feel confident knowing that your purchase supports ethical and sustainable practices. Elevate your everyday style with the Everyday Tee and experience a new level of comfort and versatility in your wardrobe.