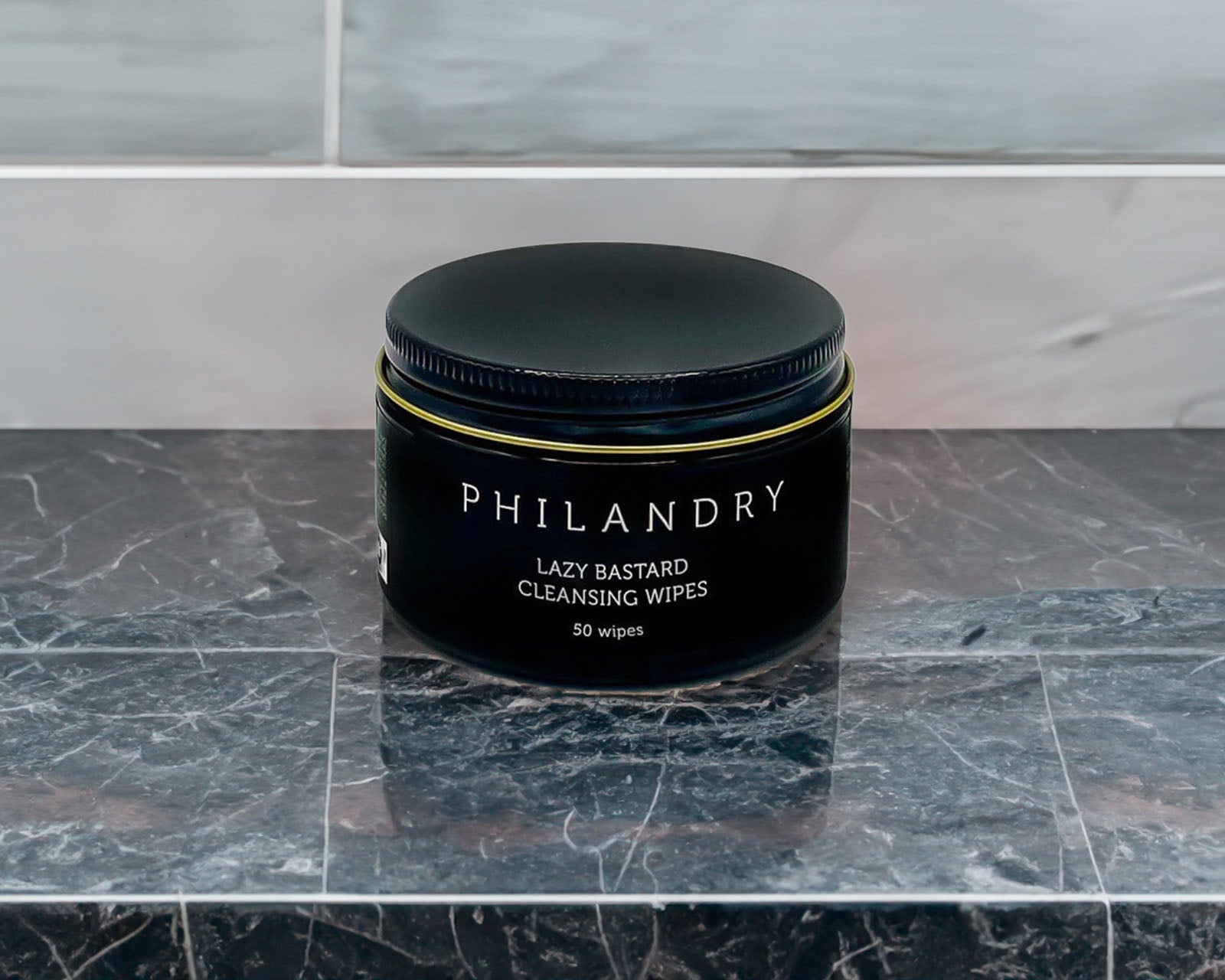 Effortless Grooming: Discover the Convenience of Lazy Bastard Cleansing Wipes for Men
In the fast-paced world of modern living, finding ways to simplify your routine without compromising on style and self-care is paramount. At Laughlin Mercantile, we understand the need for efficient grooming solutions, which is why we're excited to introduce you to a game-changer in men's grooming – the LAZY BASTARD WIPES by PHILANDRY. In this 3 Minute Article, we'll dive into a world of hassle-free grooming, exploring how these wipes can elevate your daily routine while ensuring you look and feel your best with minimal effort.
THE ART OF GROOMING SIMPLIFIED
The Lazy Bastard Wipes are a true testament to the fusion of convenience and grooming excellence. Designed with the modern man in mind, these wipes are your secret weapon for maintaining impeccable hygiene and style, even on the busiest of days. With just a swipe, you can instantly refresh your skin, remove excess oil, and leave behind a subtle, alluring scent that boosts your confidence.
EASY-TO-USE, ANYTIME, ANYWHERE
The beauty of Lazy Bastard Wipes lies in their versatility. Whether you're rushing between meetings, hitting the gym, or preparing for a night out, these wipes are your trusty companions. Keep a pack in your gym bag, at your desk, or in your car for quick touch-ups that keep you looking polished and suave, no matter the situation. The wipes are pre-moistened and biodegradable, making them not only convenient but also environmentally conscious.
THE BENEFITS AT A GLANCE
1. Effortless Freshness: Each wipe is packed with cleansing power, eliminating sweat, dirt, and oil with a single swipe, leaving you feeling refreshed and revitalized.
2. Enhanced Confidence: The invigorating scent of Lazy Bastard Wipes doesn't linger on your skin, providing a subtle fragrance that boosts your confidence when applying, then rapidly disappearing so you don't smell your face all day.
3. Time-Saving: Say goodbye to lengthy grooming routines. These wipes offer a quick and effective solution for on-the-go touch-ups, freeing up more time for what truly matters.
4. Travel-Friendly: Compact and discreet, Lazy Bastard Wipes are the perfect travel companions. Whether you're on a business trip or a weekend getaway, they ensure you always look your best.
EMBRACE THE LAZY BASTARD LIFESTYLE
The Lazy Bastard Wipes redefine grooming for the modern man who values both efficiency and style. With these wipes in your arsenal, you can effortlessly maintain a polished appearance no matter where life takes you. Embrace the essence of convenience without compromising on self-care, and experience the transformational power of Lazy Bastard Wipes.
Grooming doesn't have to be a time-consuming chore. With Lazy Bastard Wipes, you can achieve a fresh, confident look with minimal effort. Elevate your grooming routine and embrace the convenience of these wipes that cater to your dynamic lifestyle. Discover the joy of looking and feeling your best, effortlessly, and join the ranks of men who embrace the Lazy Bastard way of grooming – because every modern gentleman deserves to look his best with ease.
Learn More