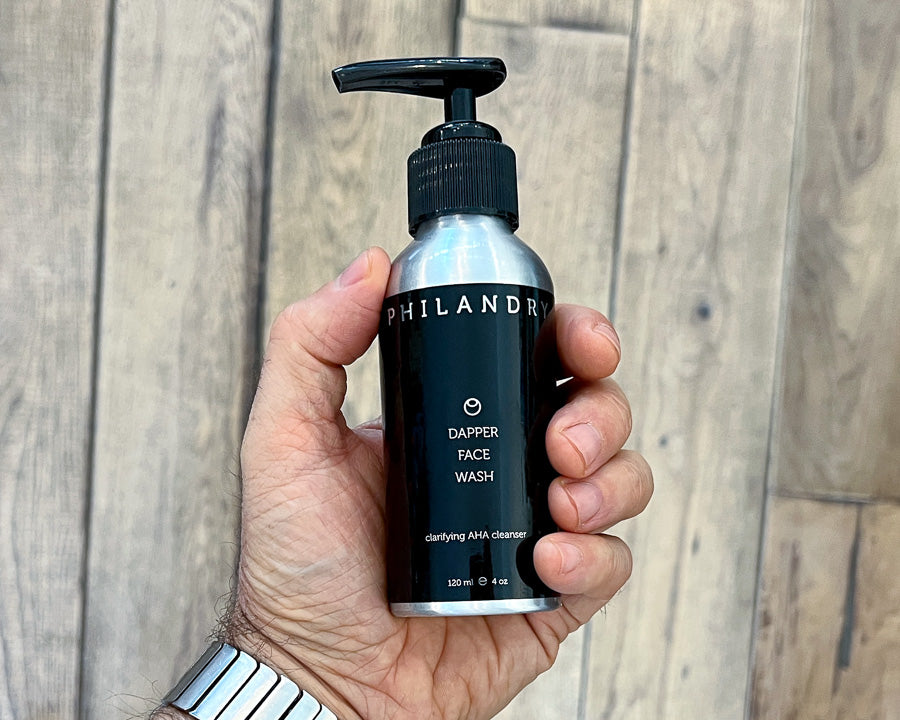 Discover Refreshing Skin Care with Dapper Refining Alpha Hydroxy Face Wash for Men
In the world of personal grooming and skincare, men's products have seen a significant surge in popularity over the past few years. With a growing emphasis on self-care and overall well-being, men are increasingly seeking out high-quality products tailored to their specific needs. One such product that has garnered attention is the Dapper Face Wash for Men by PHILANDRY. This face wash promises to provide a refreshing and effective skincare routine, designed to tackle common skin concerns faced by men.
DEEP CLEANSING AND EXFOLIATION:
Dapper Face Wash is designed to deeply cleanse and exfoliate the skin, offering a refreshing and invigorating experience. The alpha hydroxy acids (AHAs) in the formula work gently to remove dead skin cells, unclog pores, and reveal a brighter complexion. This deep cleansing action helps to reduce acne breakouts, blackheads, and other skin blemishes, giving you a clean and revitalized look.
BALANCED FORMULA FOR MEN'S SKIN:
Understanding the unique characteristics of men's skin, the Dapper Face Wash is formulated with ingredients that cater specifically to their needs. The face wash maintains a balanced pH level, helping to prevent excessive dryness or oiliness. This is particularly important for men who may be prone to oily skin or suffer from irritation after shaving. The formula is also free from harsh chemicals, making it suitable for all skin types, including sensitive skin.
KEY INGREDIENTS FOR OPTIMAL RESULTS:
The Dapper Refining Alpha Hydroxy Face Wash contains a blend of key ingredients that work together to deliver exceptional results:
Alpha Hydroxy Acids (AHAs): These natural acids derived from fruits, such as glycolic acid and lactic acid, gently exfoliate the skin, revealing a smoother and healthier complexion. AHAs also promote collagen production, reducing the appearance of fine lines and wrinkles.

Aloe Vera: Known for its soothing and healing properties, aloe vera helps to calm irritated skin, reducing redness and inflammation. It also provides essential hydration, leaving the skin feeling refreshed and moisturized.

Tea Tree Oil: With its antimicrobial properties, tea tree oil helps combat acne-causing bacteria, reducing breakouts and preventing future ones. It also aids in controlling excess oil production, giving the skin a mattified appearance.

Vitamin E: An antioxidant powerhouse, vitamin E protects the skin from free radicals and environmental damage. It helps to nourish and rejuvenate the skin, promoting a more youthful and vibrant complexion.

With the rise of male grooming and self-care, products like the Dapper Face Wash have become indispensable for men seeking a comprehensive skincare routine. This face wash offers a refreshing and invigorating experience, deeply cleansing the skin, exfoliating dead cells, and addressing common skin concerns. With its carefully selected ingredients, the Dapper Face Wash provides optimal results while being gentle on the skin. Whether you're a skincare enthusiast or new to the world of men's grooming, this product is worth considering for healthier, more radiant skin. Embrace the power of a well-crafted skincare routine with the Dapper Face Wash for Men.