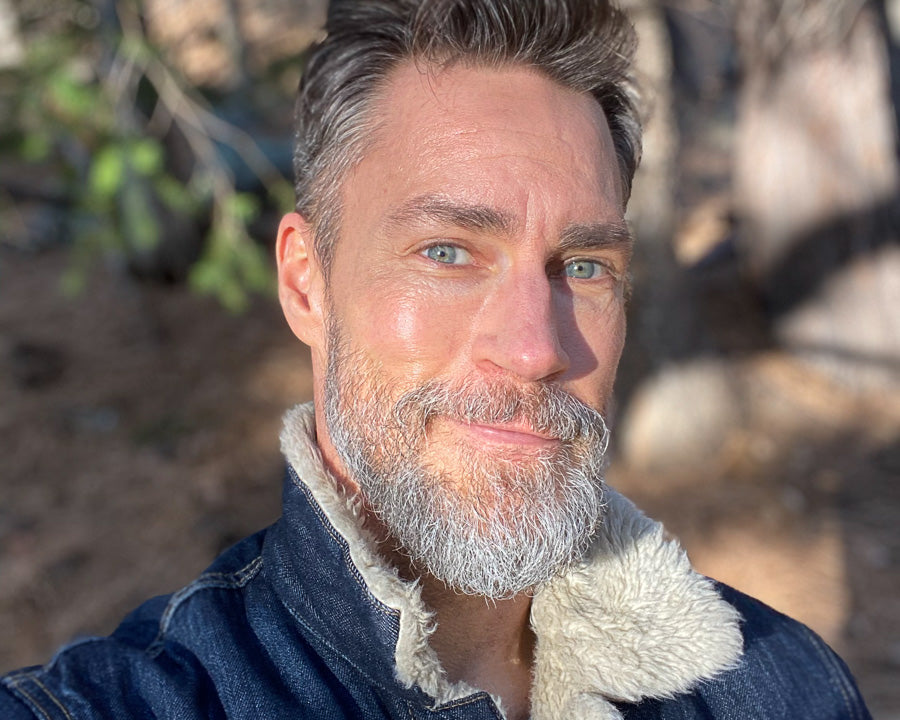 Contemplations of a Man Amidst the Sea of Skincare
At 52, my skin often sparks curiosity and compliments. But as the creator of natural, therapeutic skincare products tailored for men, my journey has been anything but a smooth sail. Sometimes, amidst the hustle and the cacophony of the cosmetic world, I've contemplated hanging up my hat and stepping away. Here's why:
THE MIRAGE OF MARKETING IN SKINCARE
One of the most disheartening things about the skincare industry is its penchant for exaggerated claims. Many brands, in their bid to capture consumers, dabble in manipulative marketing, making tall promises that they seldom fulfill. As someone deeply committed to authenticity, it pains me to see the waters muddied by falsehoods. I've often wondered if it's worth being in an industry where, due to the actions of a few, the genuine efforts of many get shadowed.
THE IRONY OF SKEPTICISM
It's amusing and sometimes exasperating. When I am asked about the secret to my radiant skin, and I point to my products, eyebrows often raise in disbelief. The skepticism arises not from the product's potential, but the mere fact that I own the company. "Of course, he'd say that," they think. How does one establish credibility in such an environment?
THE UPHILL BATTLE FOR ETHICAL CHOICES
I take immense pride in sourcing ethical, sustainable ingredients, and advocating for minimalistic packaging, giving back to our communities and the environment. To me, it's not just business, it's a responsibility. However, I've found myself facing a pressing question: Does it matter to the masses? The value proposition of paying slightly more for ethically-produced items compared to cheaper alternatives can be challenging to convey. We're battling against ingrained purchasing habits and the lure of budget-friendly options.
THE UNDERDOG DILEMMA
In a world dominated by giants, the smaller players often get overshadowed, regardless of the quality they bring to the table. As an independent entrepreneur, it's not just about crafting exceptional products. It's also about battling the omnipresent behemoths of the industry. While larger brands have the advantage of expansive advertising budgets and widespread recognition, independent operations like mine thrive on trust, word of mouth, and the consistent quality of our offerings.
So why do I persist? Perhaps it's the glint of hope I see in a satisfied customer's eyes or the gratification of knowing that in a world filled with shortcuts, my products stand tall, embodying purity and honesty. Every day might be a challenge, but it's also a reminder of the difference that dedication, integrity, and a relentless pursuit of quality can make.
Featured collection
Best Sellers