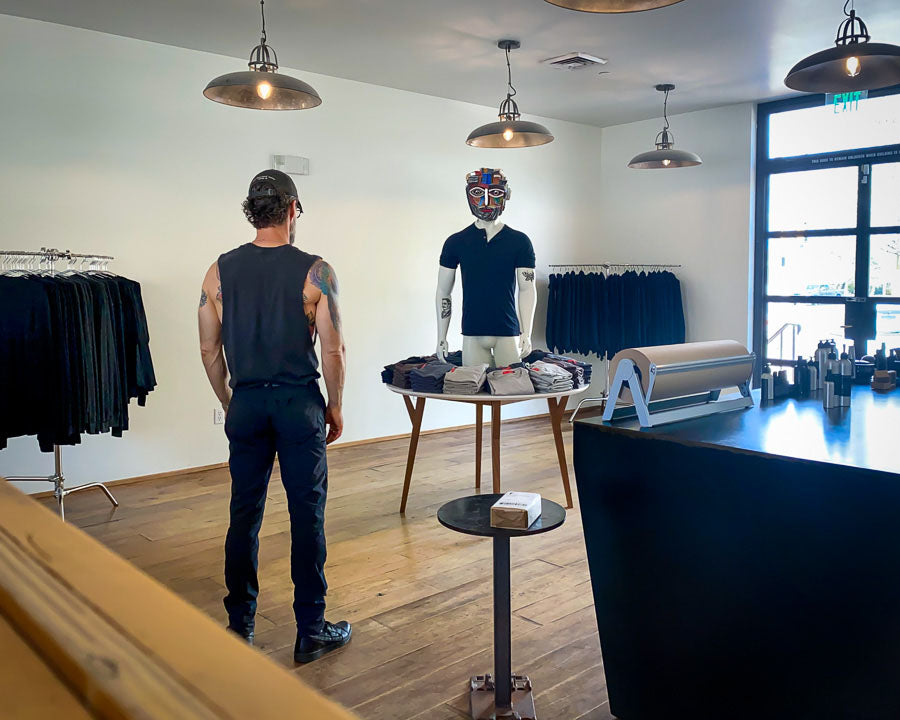 Celebrating Two Years of Meaningful Connections: A Heartfelt Thank You to Our Customers
Time has flown by, and it's hard to believe that it has already been two years since Laughlin Mercantile opened its doors at Mercado San Agustin. As we celebrate this momentous milestone, I want to take a moment to express my deepest gratitude to my valued customers. Your unwavering support, loyalty, and shared passion for quality goods and meaningful connections have made the journey an incredible one.
From the very beginning, my vision has been to create a space where people can discover unique and curated products that inspire joy and foster a sense of community. Mercado San Agustin has provided the perfect backdrop for this vision to come to life. Over the past two years, I have had the privilege of connecting with my customers on a personal level, sharing stories, laughter, and a genuine appreciation for well-crafted goods.
To my loyal customers, I cannot thank you enough. Your continued support has been the foundation of success. Whether you've been along for the ride since day one or have recently discovered the store, your belief in the mission and your patronage have meant the world to me. Your feedback, kind words, and the relationships built have fueled my passion and drive to constantly improve and bring you the best products and experiences.
Mercado San Agustin has been more than just a brick-and-mortar location. It has become a vibrant community where creativity and collaboration thrive. I am grateful to my fellow merchants, artisans, and neighbors for their warmth and camaraderie. The shared experiences, support, and passion for the art of making and curation have made this journey truly extraordinary.
As we mark this significant milestone, I am filled with anticipation for what the future holds. Commitment to providing exceptional products, personalized service, and fostering a sense of belonging remains unwavering. I am dedicated to continuing the curation and making of unique goods that inspire and delight, always striving to create a memorable experience for you. Please join me on this journey as we continue to grow, evolve, and build even stronger connections.
To each and every customer who has walked through these doors, browsed my collections, and shared in the joy of Laughlin Mercantile, I extend my deepest gratitude. Your trust and support have allowed me to bring a vision to life, and I am truly honored to be a part of your lives. Thank you for being a part of the Laughlin Mercantile family.
The first snapshot above is from the day the store opened. The second below was snapped today.