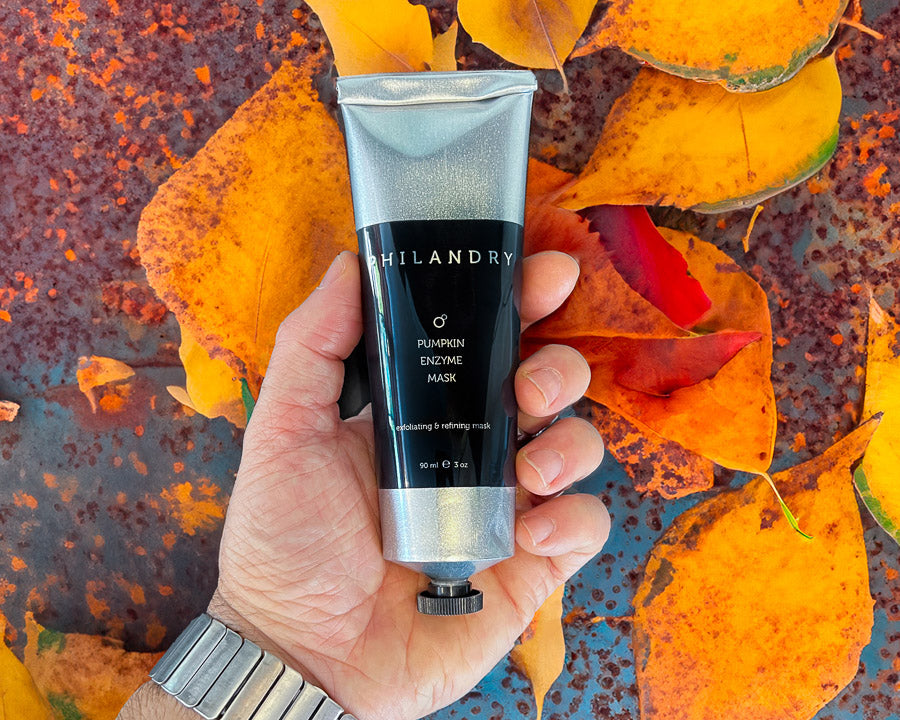 Beyond Lattes: Welcome Pumpkin Spice Season with a Twist!
It's that time of year again. Golden leaves, crisp mornings, cozy sweaters, and… pumpkin spice lattes? Yes, for many of us, the advent of fall is synonymous with that spiced, sweet, creamy concoction that coffee shops serve by the millions. But what if I told you there's a way to embrace the pumpkin spice season that doesn't involve calories or caffeine? Enter the game-changer: PUMPKIN ENZYME MASK by PHILANDRY at Laughlin Mercantile.
WAIT, A PUMPKIN WHAT NOW?
While many of us are accustomed to consuming our pumpkin spice, few have considered the idea of letting our skin drink in the magic. This Pumpkin Enzyme Mask is here to redefine your autumn skincare routine.
WHY YOUR SKIN WILL THANK YOU
Natural Exfoliation: The natural enzymes in pumpkin help to slough away dead skin cells, giving your face that fresh, radiant glow. It's like autumn for your face, where old leaves (cells) fall off to make way for the new.
Packed with Vitamins: Pumpkins aren't just for pies. They're rich in vitamins A, C, and E, all known to fight wrinkles, boost collagen, and combat acne.
Brightening Effect: With regular use, this mask can help reduce skin dullness, ensuring you shine brighter than the autumn foliage.
PUMPKIN SPICE & EVERYTHING NICE
Don't get me wrong, there's nothing wrong with enjoying your annual pumpkin spice latte (or two). But why not also treat your skin to something special? In a world where PSLs come and go, the lasting effects of a refreshed complexion can stay with you throughout the season.
HOW TO USE
To get the most out of the Pumpkin Enzyme Mask:
Start with a clean face.
Apply a generous layer of the mask.
Let it sit for about 10-15 minutes (perfect time to sip on that latte, read a book, or take a cozy autumnal photo for the 'gram).
Rinse off with warm water and pat dry.
This season, while the world is rushing to coffee shops, consider taking a little detour to Laughlin Mercantile and picking up the Pumpkin Enzyme Mask. Because this autumn, the glow-up isn't just about what's in your cup – it's about radiating the warmth and charm of the season right from your very skin. 🍂🎃
P.S. And if you happen to apply the mask while sipping a pumpkin spice latte, we won't judge. After all, why not have the best of both worlds?
Learn More